I missed making
Swoon
blocks. And I love how the corners in this one swirl.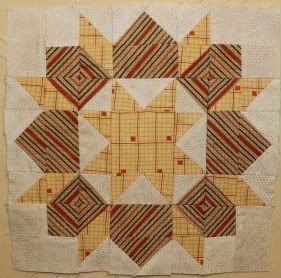 Tried something new for this one - pressing the seams open. It's a very bulky block, especially in the 8" size. I found that my points weren't as neat, but it lays much flatter. I think in the future, I'll do a mix of open and nested seams.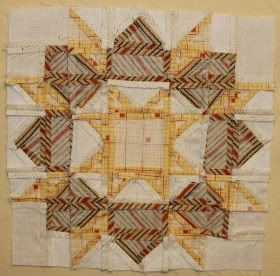 The back is prettier, though.
Oh, and don't you just hate when you find out someone else is doing your "thing"?
Cupcakes 'n' Daisies
made a 6.75" Swoon block. And I thought 8" was small!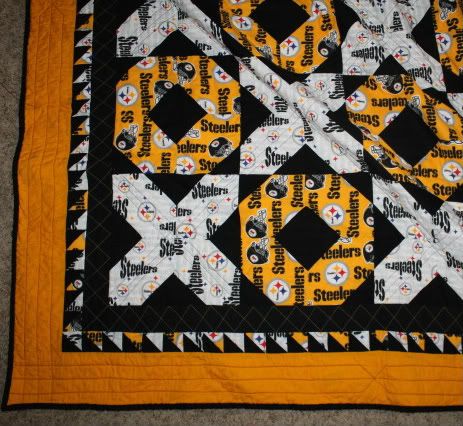 Finished quilting the
Steelers Quilt
, but it's too cloudy and windy outside for glamour shots. So have a sneak peek for now.
Hunter's Star
, round two - 84/90 light blue half-blocks - halfway home stretch! The next strip will be half light and half dark!
Christmas Sewing:
Rudolph panel quilt - the Dude

Untouched This Week:
Awaiting Quilting:
New Projects: 0
Completed Projects: 1
In Progress: 17