So while doing the Postage Stamp Quilt Along, I learned about
the June Tailor Shape Cut Ruler
. I finally had a coupon when it was in stock at Hobby Lobby about a month ago.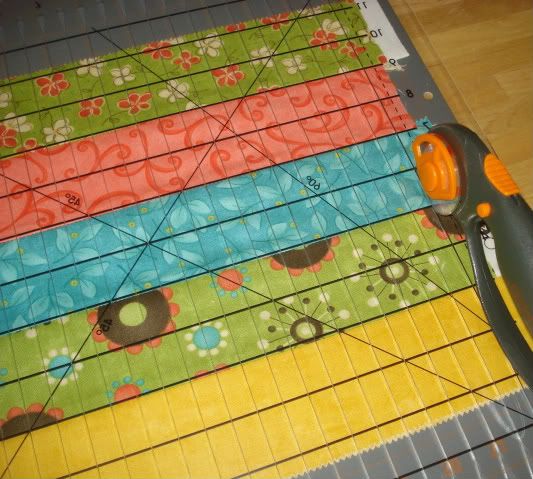 It was love at first use. Yesterday, I cut those 3" squares for the Steelers quilt in about five minutes - slice, slice, slice - turn - slice, slice, slice.
However, I noticed that you really had to pay attention to where your hand was, because with all those lines, it's a little hard to tell where you're going to be cutting in the middle of the fabric.
I thought about doing a little post, extolling the virtues of the ruler and jokingly adding the warning.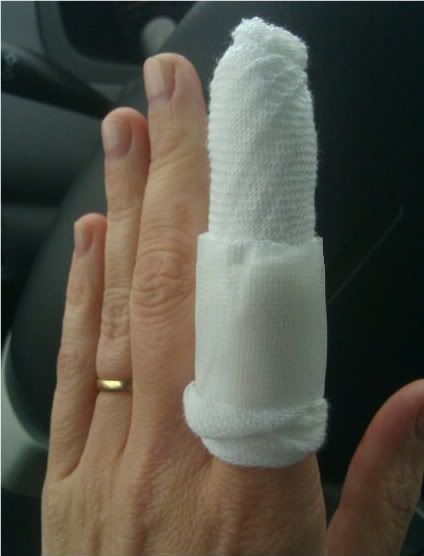 Ha ha, joke's on me!
Okay, seriously, people. Pay attention to where your hand is on this ruler.
Because it hurts A LOT to slice off the side of your index finger.
No stitches - it was too clean of a cut. It throbs, but I have Tylenol with codeine, so it's a manageable pain.
Though for the next few days, I'm going to work on some things that don't require cutting.