A quickie baby shower gift for a friend/husband's co-worker. I used a disappearing nine patch with 7" blocks, finishing at about 42" square.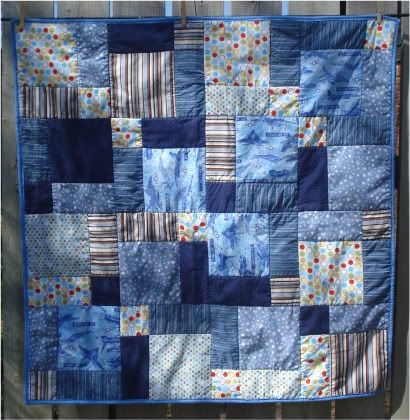 All the fabrics came from my stash, so let's see what I can remember.
Hobby Lobby: brown/blue stripes, both colorful dots
IKEA: light blue with white dots
Thrift Store: dark blue with white dots
Wal-mart (10 years ago): blue stripes
Robert Kaufman's United We Stand by Dan Morris: both airplane fabrics
Binding: blue Kona (actual shade forgotten)
Quilted in the ditch and machine bound.
Finished April 1, 2011.