My started-vaguely-in-2006 sailboat quilt is finally done!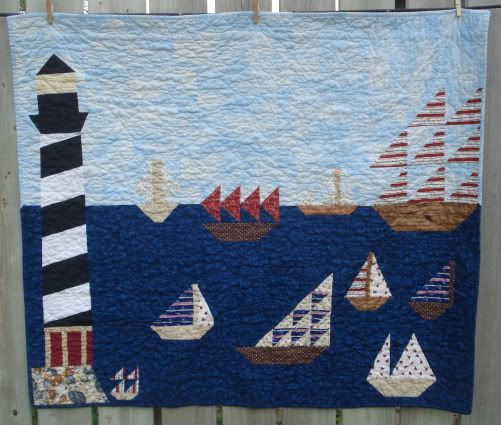 It looks almost nothing like
the pattern it was based on
. But I love how it came out. The boats were fun and easy to make, and gave me lots of practice on HSTs, flying geese and equilateral triangles.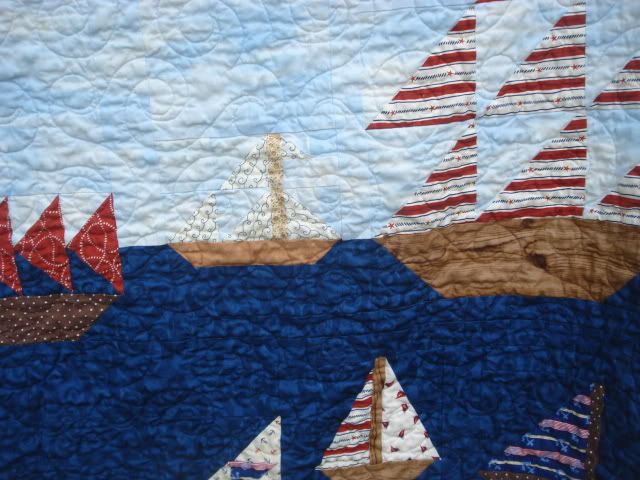 The swirls were quilted by
the wonderful Paula
, who taught me everything I know about piecing but still lets me chicken out on free motion quilting.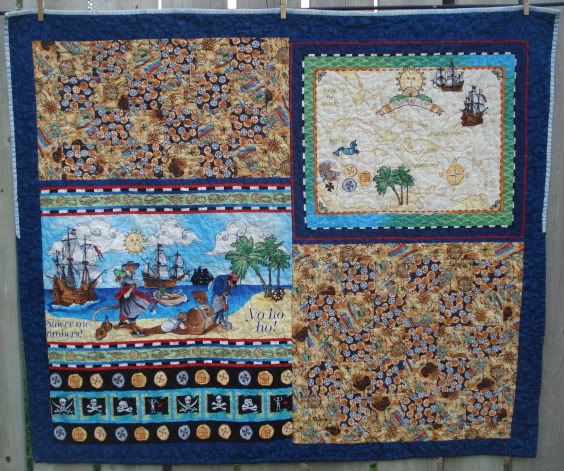 It measures approximately 42x48.
The majority of the fabrics on the front are Bar Harbor by Minick & Simpson (Moda) and Nautical & Nice by Sandy Gervais (Moda). The back includes the panel Pirate's Life by Nancy J. Smith and Lynda S. Milligan (Avlyn).