A quick stash report - due to the nasty illness and a flight to DC with the Dude, I didn't have time to shop, or sew. I got the binding on Cinderella before I left, and a little package came from eBay.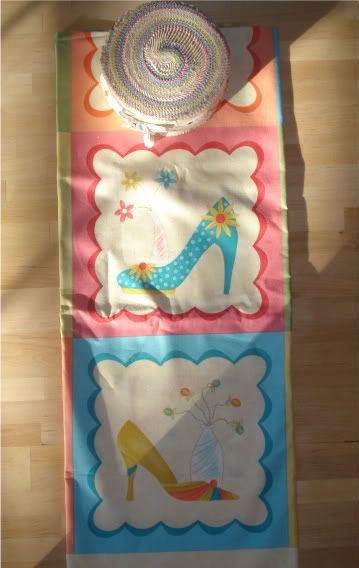 Yeah, the Objects of Desire honey bun and panel. I'm a little obsessed. I don't want to talk about it.
Used this Week: 0.44
Used Year to Date: 10.89
Added this Week: 2.67
Added Year to Date: 33.02
Net Used for 2011: (22.13) yards
I won't have a design wall tomorrow, due to the nasty illness and the fact that I'm in DC and my design wall, not so much.