Goals... Reasonable Goals... Achievable Goals...
That's the plan, at least.
One for each month to get rid of the UFOs/stash.
1. My new nephew's
sailboat quilt
. Vaguely based on the lighthouse one on the cover.
2. My older nephew's I Spy quilt. I have a huge pile of novelty scraps. I don't think I'm even going to snowball it. Maybe I'll sash it on point.
3. Two t-shirt quilts. The first for my Alpha Omega neighbor. The second, my own Pi Beta Phi shirts, to be donated to the house at my tenth reunion in October.
4. Finish the Cinderella quilt.
5. Finish the
Charm Pack Quilt Along
.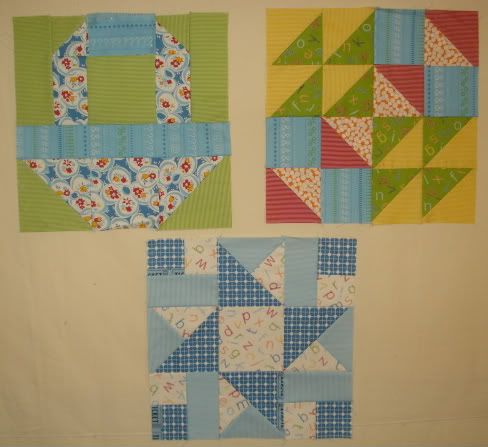 7. Find something to do with my new pretties. Or just stare at them for a year. And buy the other set.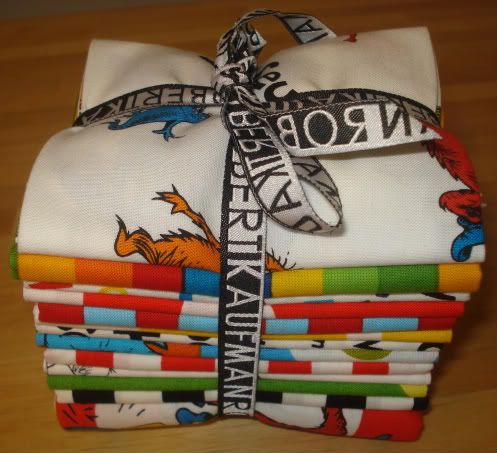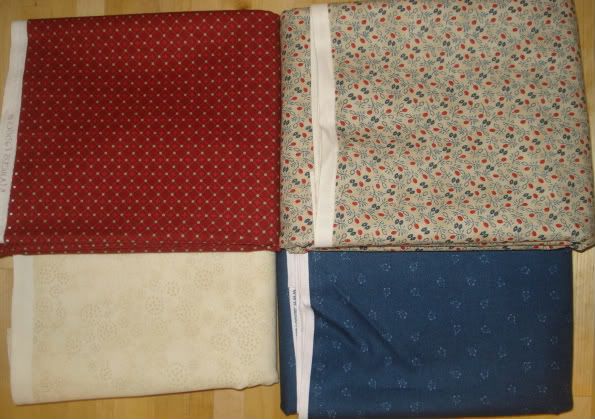 Frolic Shoofly
- I might change the big block in the middle. Or I might not. Or I might make two, since I have two panels, so I don't have to decide.
and in the non-fabric part of the world...
1. Learn how to take better pictures. I'm friends with
Lori Barbely Photography
and
Click It Up A Notch
. How is it that my photos suck so bad?
2. Learn how to use Flikr.
3. Participate in more blog network things, like
Stash Report Sunday
,
Design Wall Monday
, and
Stash Manicure
. Mostly to motivate me to move some projects through and possibly buy less fabric. (Ha.)
4. Open an Etsy shop. Have enough stuff to sell in an Etsy shop.
5. Take a journey. ;)