Well, I had grand plans of posting this days ago, but my Netbook decided to have heart failure instead. She's on the way to the doctor and I'm stuck using my husband's laptop for the time being.
So now that I'm home...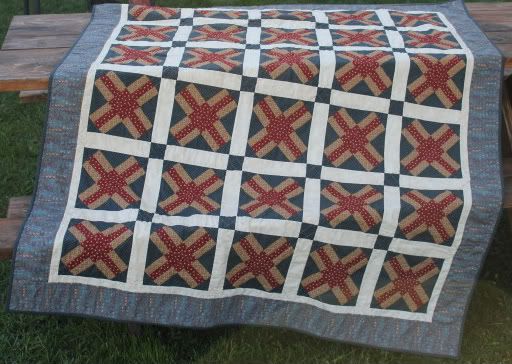 My dad volunteers at the Manassas Battlefield, so a couple of months ago, I contacted Barbara Brackman for a block idea for Manassas. She said she was planning on using Railroad Crossing in her Civil War Quilt Along, since the Battle of Manassas was fought over the railroad junction.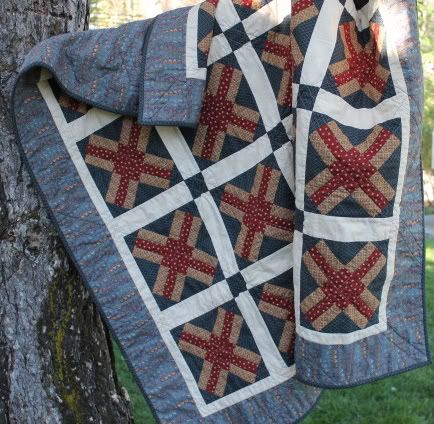 The quilt includes reproduction fabrics by Barbara Brackman (Moda, Civil War Homefront) and Jo Morton (Andover, Indigo Berries). The sashing is Dimples (Andover) with cornerstones that make little shoo flies. The border and backing is from the Mark Twain collection (Windham).
The quilting is straight lines along the red fabric, crossing in the middle like a railroad junction.
It measures 58x68" and is bound in the Indigo Berries.
And now I'm hooked on the Civil War Quilt Along. At least I only need to do two blocks a week to catch up.