Happy Memorial Day! We've spent the long weekend planting grass, which has cut into my sewing time. Still, I've made decent progress on the Hunter's Star.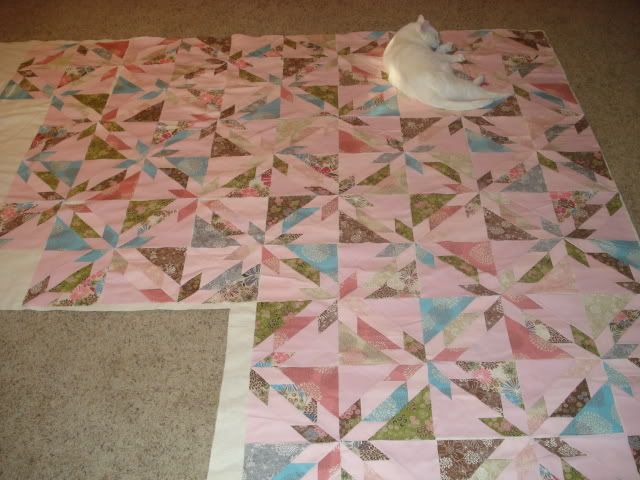 I laid it out on some leftover batting when SOMEONE kept running across it and scattering blocks. Of course, SOMEONE thinks the batting makes it even better to nap on.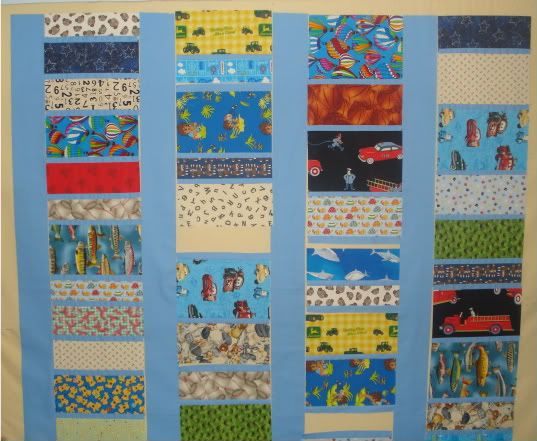 On the actual wall is the iSpy. The two side rows are together and most of the two middle are pieced. I might need to cut one or two more pairs of novelties to fill it in.