{This is my 100th post.}
{Also, the blog is a WIP this week. I like it simpler, but I think it's going to end up green.}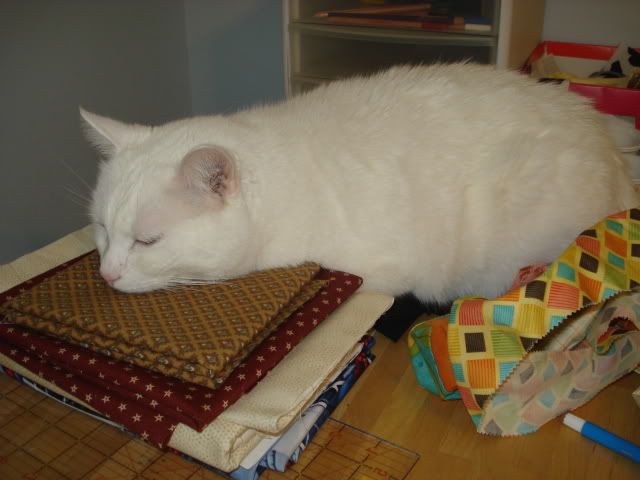 Last week, I sat down and made a list of the quilts I needed done by a certain date. Which means some were then boxed up and others were dragged out for cutting. Priorities. Deadlines. I have them.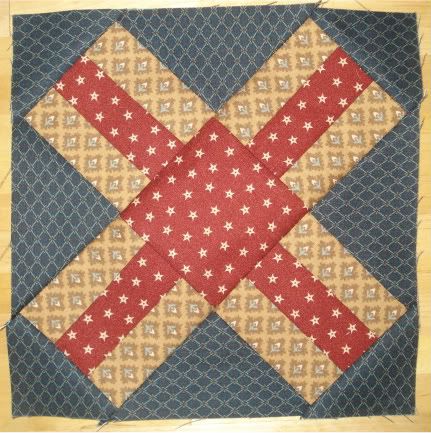 This is the block I'll be making for my Dad's Civil War quilt. It's called Railroad Crossing and it's from Barbara Brackman. (If any of you guys are doing
her Civil War quilt
, it's a sneak peek of a July block!) One down, 29 to go.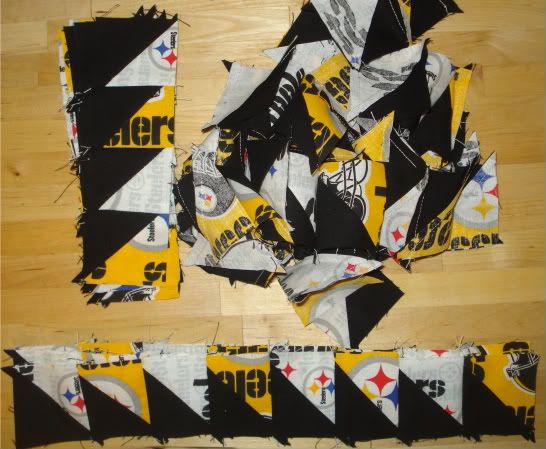 Steelers Quilt: piecing together the HSTs. I have solid black borders on the top. Not sure what borders to add after the HSTs.
Untouched This Week:
In Planning:
Cars Quilt (the Dude) - Rudolph is put off till Christmas, but I promised I'd put together his Cars quilt before the movie came out. Which is, um, June.
Hunter's Star (my sister)
New Projects: 1
Completed Projects: 0
In Progress: 11