If you're here for the giveaway,
it's here
. But feel free to browse anyway. And if you like what you see, follow me to see more. ;)
On the design floor: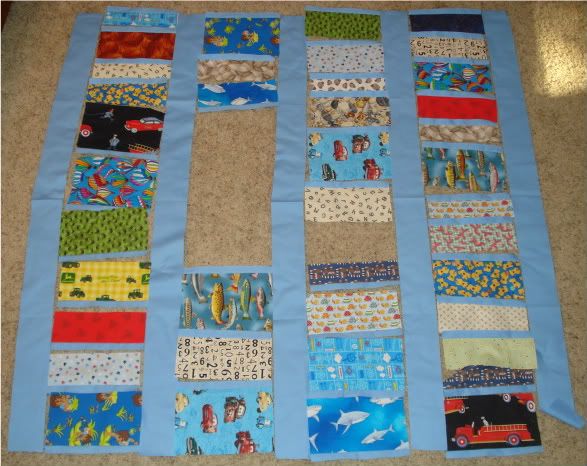 Frequently arranged by a cat or a kid, but coming right along. There's two of each fabric so my nephew can play a matching game.
And on the design wall: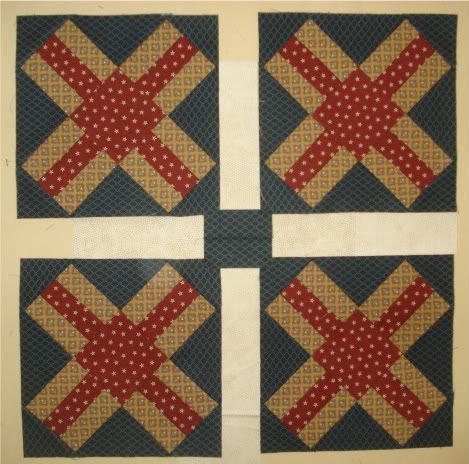 The sashing isn't cut to size yet because I'm not sure if it's too light for Civil War fabrics. Opinions?
I love that the cornerstones will make little shoofly blocks, even though my dad will never notice.