On my design wall: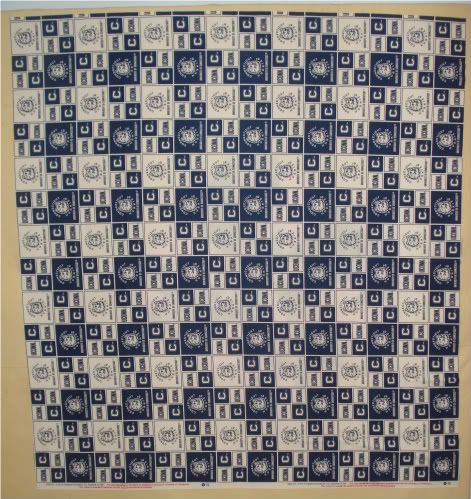 What, you can't make out the details? Let me zoom in for you!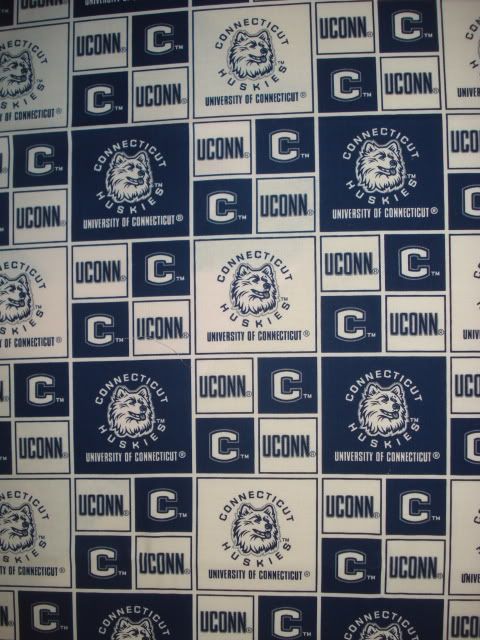 Okay, okay. In reality, this is my design wall: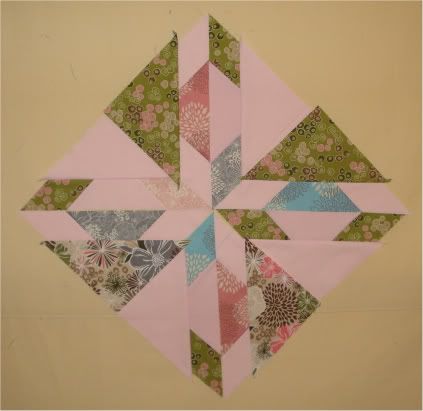 Hunter's Star test block in Mon Sheri and pink Kona.
My sister requested this block in a king size quilt. Since it has LOTS of bias edges and diamonds and trapezoids, I decided to make a pillow as a test block. Then I read about
the Naked Bed Challenge
. So now it's going to be king size.
The ruler comes with instructions for 2-color, 3-color and 4-color blocks. Even though it's scrap-tacular, I'm doing the 2-color, which makes the 8-point star in the middle seem more like two pinwheels. The 3- and 4-color blocks makes the star stand out. So I'll probably be making a test pillow block of that in the near future.