Due to the craft show this weekend, very little normal sewing took place.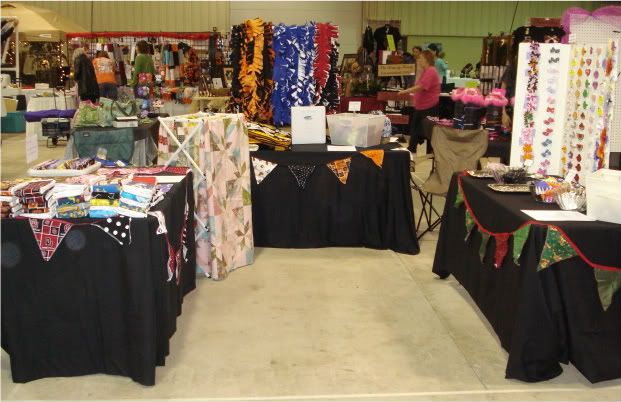 I decided on a whim to make pretty burp rags to sell.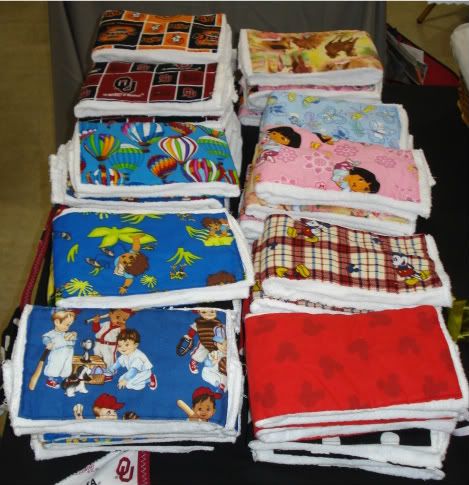 I didn't really make a dent in my bin of novelty fabric (sad, isn't it?) but it did make a small dent in my stash report! Nothing else from the craft show counts - it's all leftover from last year. I'll be listing things on
my Facebook page
over the next week if you have a desperate need for an OSU burp rag. And who doesn't, really?
I also get to count the
Steelers Quilt
out! It's not completely done - I'm still burying and clipping threads - but it's close enough. Unfortunately, it's backed in minkee, and since that's 60" wide, I didn't have to buy very much!
Used this Week: 5.33
Used Year to Date: 117.45
Added this Week: 0
Added Year to Date: 155.95
Net Used for 2011: (38.5) yards
Check out how everyone else is doing on
Patchwork Times
!