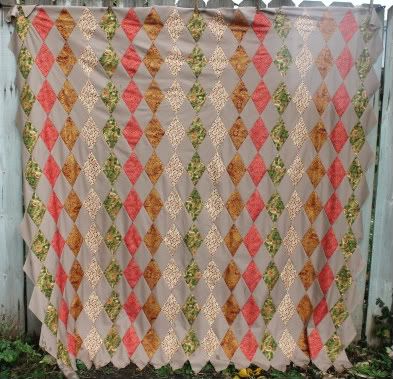 I rushed to have it done and on display at a craft show this weekend, and some of the seams don't match. Not many, but enough that it's driving me nuts. I don't want to display something that's not perfect. I'm okay with being anal.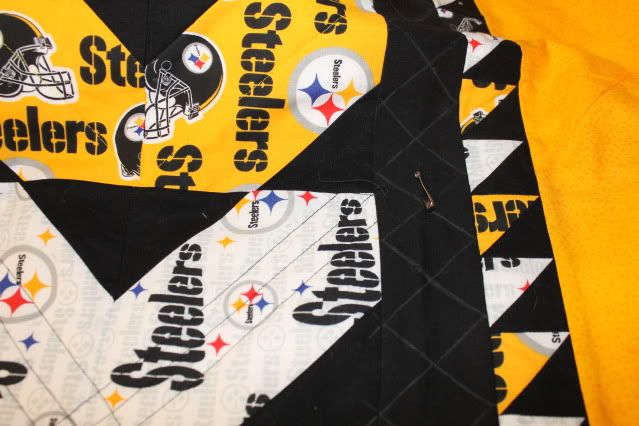 So I'm going to keep quilting the
Steelers Quilt
. I can get that done and bound easily before Saturday, and I have a couple others to display and some unquilted tops.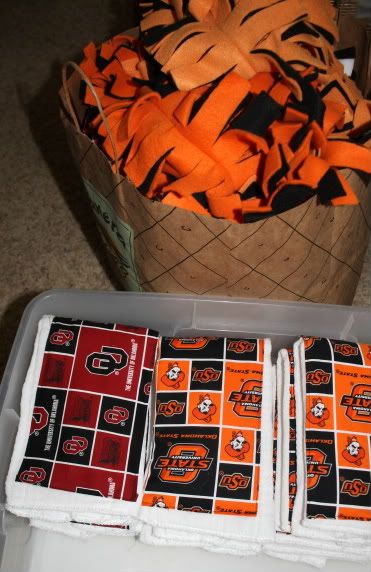 I also have all my craft-y stuff all over the living room - crayon rolls, burp rags, fleece scarves... OSU better not lose on Saturday!
Hunter's Star
, round two - 72/90 light blue half-blocks
Christmas Sewing:
Rudolph panel quilt - the Dude

Untouched This Week:
Awaiting Quilting:
New Projects: 0
Completed Projects: 0
In Progress: 18