I really don't know how you people with jobs do this. I've been running around like mad organizing fundraisers and venues for our squadron's holiday party, and when I get home, I don't have the energy to do a
Swoon
block.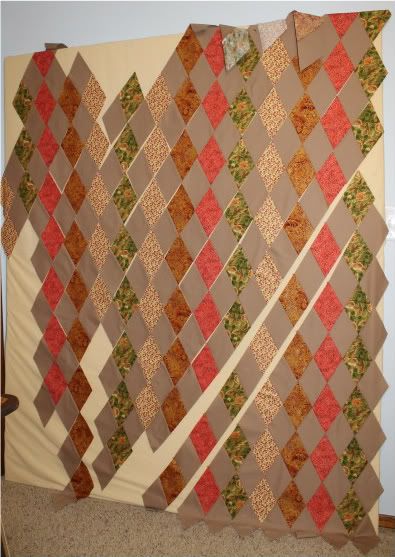 I started piecing my
Fall-gyle
top instead - because offset seams and bias edges are so much easier than a Swoon block. Only 3/4ths of it fit on my design wall.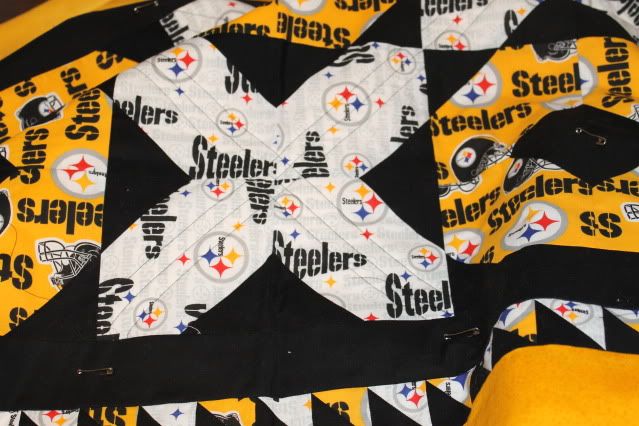 I'm also quilting the
Steelers Quilt
. This is my first "custom" quilting. I did three outlining lines in black on the Xs, and I'm switching to gold thread in the Os - unfortunately, this means a lot of knots to bury since the Os don't touch! Each border will get Xed and Oed in contrasting thread, as well.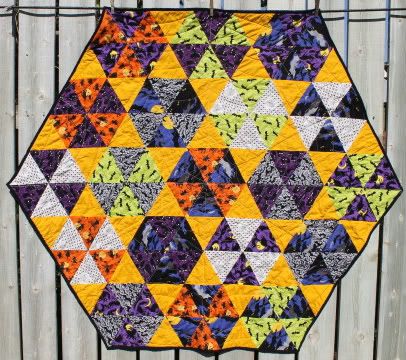 I got it done before Halloween, even.
Hunter's Star
, round two - 60/90 light blue half-blocks
Quiltville Orca Bay
- I know, I have way too many projects, and Bonnie's quilts have an insane amount of piecing, and I'm far too controlling to do a "mystery" quilt... But I think I'm going to anyway. Starts 11/18.
Christmas Sewing:
Grinch panel quilt - niece
Rudolph panel quilt - the Dude

Untouched This Week:
Awaiting Quilting:
New Projects: 5
Completed Projects: 1
In Progress: 18