Strawberries with a basket!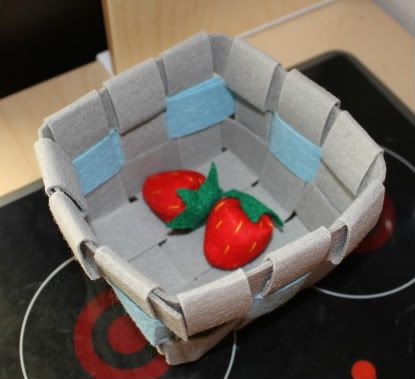 What? Strawberries are so not in season. This was the best I could do.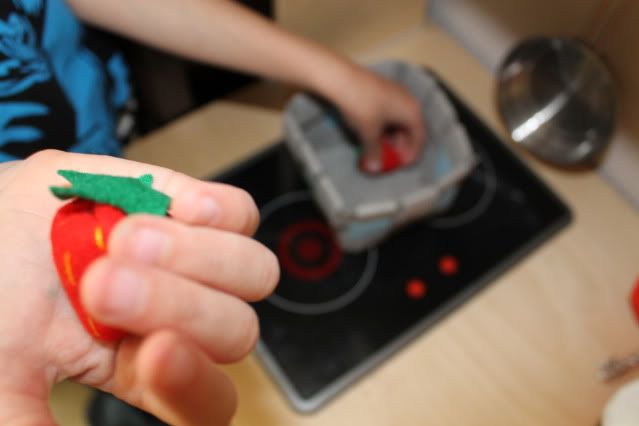 The basket is from
this tutorial
- I used stiff felt in 2" strips. It was actually very easy and I only had to stitch one spot. The rest will stay together on its own. (With 6-year-old play. Can not guarantee similar results with younger ages.)
And I love the blue stripe.
Next week, squash! We're prepping for Thanksgiving dinner in the felt kitchen.