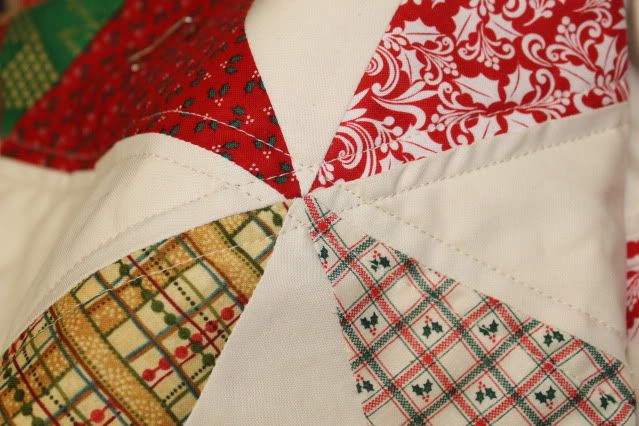 I'm quilting double lines just off ditch. So far I've finished the horizontal and I'm going to finish the vertical today. It's going to be pretty cool in the middle there with all the lines crossing.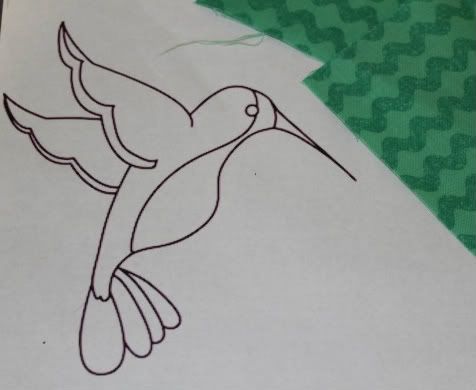 I picked out a hummingbird to applique on
Charming Wildflowers
. I'm going to use the same green for the wings and different pinks/reds for the throat.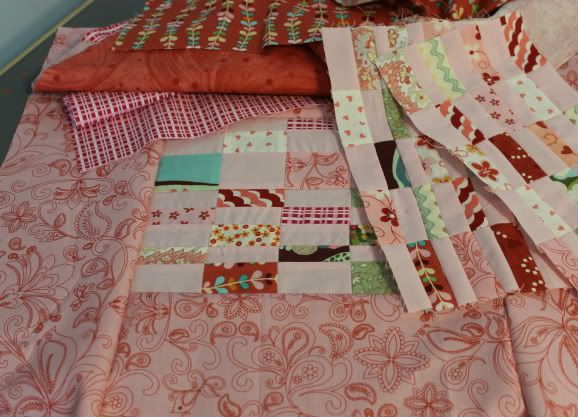 Speaking of pinks and reds, I'm making doll blankets for my neighbor's kids. We've been friends through two assignments - the Dude and their oldest daughter were in baby swim class in Washington together five years ago! But they're going to the Guard and moving in a couple weeks, so I'm adding borders to these little blocks I made with the scraps of my
Bad Romance quilt
.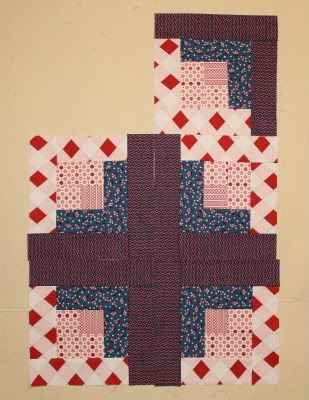 And I started
a chunky log cabin
. I have one more blue I'm considering adding, along with the red from the center.
Untouched This Week:
Awaiting Quilting:
In Planning:
Cars Quilt (the Dude)
Hunter's Star (my sister)
New Projects: 1
Completed Projects: 0
In Progress: 12