This week was a wash, but next week won't be.
I bought three yards of green flannel to back my
iSpy Sliced Coins quilt
- and it's already pieced and ready to be basted.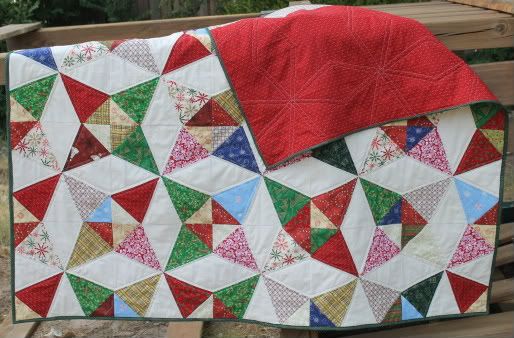 I also pieced the back of
Charming Wildflowers
, but I don't count backs out until the quilting is done. That and iSpy will be quilted by the end of this week - I have a plan for both and they shouldn't take too long.
Used this Week: 3
Used Year to Date: 84.68
Added this Week: 3
Added Year to Date: 134.2
Net Used for 2011: (49.52) yards
Check out how everyone else is doing on
Patchwork Times
!