I've been doing a little more work on the chunky log cabin.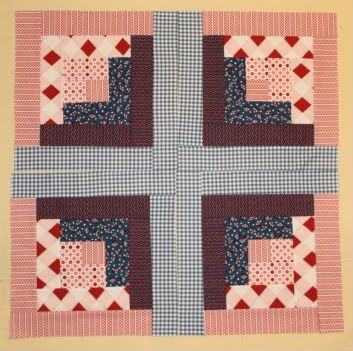 I'm not sure I like it. The last log of blue is very light compared to the other two. I suppose it'll work, depending on the final layout.
I did stop strip piecing it - cutting each log seems to work better, and the rest of the blocks are going together faster and more orderly.