Um, so there was a sale...
$2.99 a yard on all sale fabric.
I tried to limit myself to basics (those dots are 54" so even more bang for the buck)...or baby quilt stuff...or 3.25 yards of awesome candy cane binding.
And yes, over 5 yards of the 26 are Sandy Gervais. I don't want to talk about my addiction.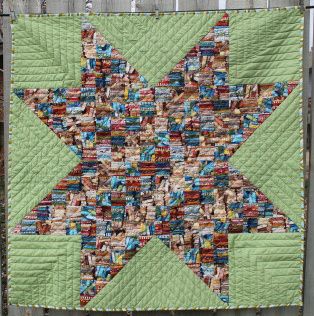 I finished
Sew Starry
, so I get to count the back and the binding out. That makes a dent in 26 yards. A teeny tiny dent.
Used this Week: 1.33
Used Year to Date: 19.74
Added this Week: 26
Added Year to Date: 63
Net Used for 2012:
(43.26)
yards
Check out more reports at
Patchwork Times
!