All the Ohio Stars are done, and I'm slowly filling in the blue.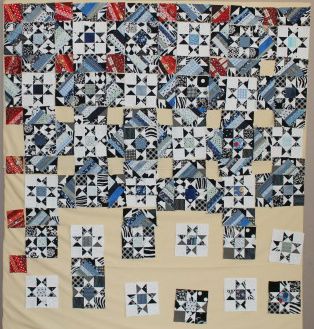 I didn't get much done this weekend because we hosted a Super Bowl party - woo Big Blue! But now I'm avoiding all the pans that need to be washed and working on assembling the
Hunter's Star
and adding to
Skorca!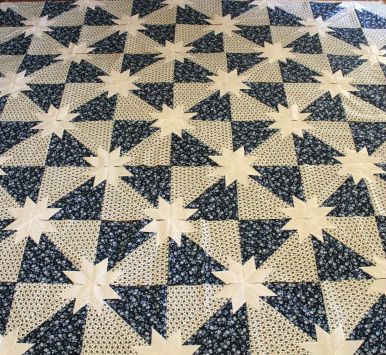 Assembling long, long rows = super tedious. But it also means I'm almost done!