By popular demand...
Actually, just by demand.
Felt Food Friday
will be Fleece Friday for the month of February. Specifically, someone NEEDS a full set of Angry Birds.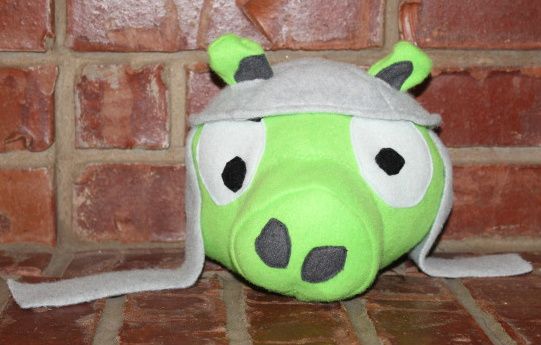 The nose is very crooked - it's a battle wound, right?
Tutorial from
Obsessively Stitching
- helmet is makeshift. I also skipped making the eyes separate from the body and just appliqued them like the
red bird
.
Linked: