Finally -
finally
- I learned paper piecing!
I'm doing
the St. Paul quilt block
in batiks. It's supposed to look like stained glass windows, and I am so in love. I've read dozens of online tutorials, but it didn't make sense until I took a class and just did it. Thank goodness for
excellent teachers
!
Hunter's Star
, round two: 32/90 light blue half-blocks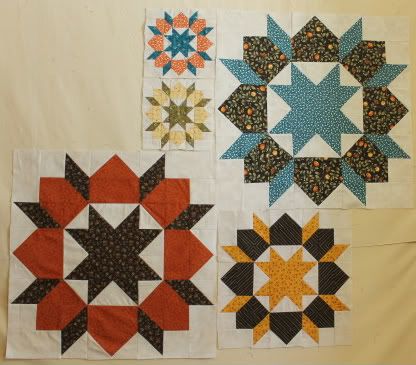 Five
Swoon
blocks done; working on #6, a 16" one. I saved the HSTs from the flying geese in the bigger blocks - soon I need to figure out if I can use those in the smaller blocks.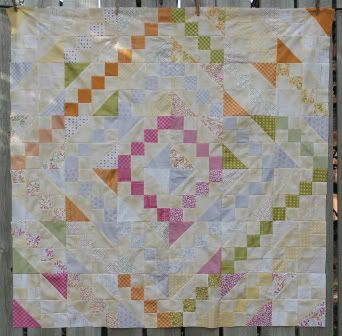 I finished piecing
Sunkissed Jewel Box
.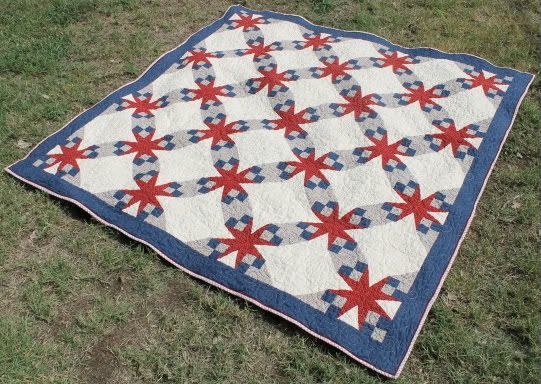 Mom's Tennessee Waltz
is quilted and bound and packed for Virginia.
Quilt-Alongs:
Fat Quarter Stars
- first block posted yesterday - haven't made mine yet
Argyle Quilt Along
- starts 10/3 - I'm using a stash of fall fabrics to make a slightly smaller version
LQS Saturday Sampler
Untouched This Week:
Awaiting Quilting:
In Planning:
Cars Quilt (the Dude)
New Projects: 1
Completed Projects: 1
In Progress: 15