I do think I may be in love with this one.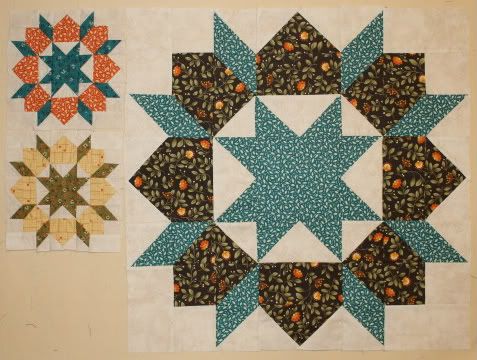 I debated
Swoon
- it's a lovely pattern, but it's BIG, and I only have 12 fat quarters. A 2x3 layout would suck. A little bit of math, and I have Swoon A Little, Swoon A Lot. The big one is the 24" from the pattern. The little ones are 8"; I'm also going to have 12" blocks.
Hunter's Star
, round two: 24/90 light blue half-blocks (did I say 12 blocks a day? I don't remember that.)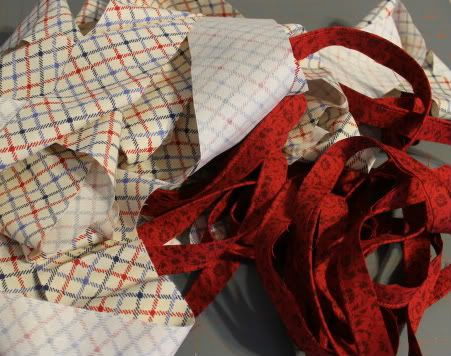 Prepping my piped binding for
Mom's Tennessee Waltz
. It's already back from
Paula
! If I get the binding on tomorrow, I will be done a week ahead of schedule. Insane.
I sewed two rows of
Sunkissed Jewel Box
together. It's only six rows; it really shouldn't take this long.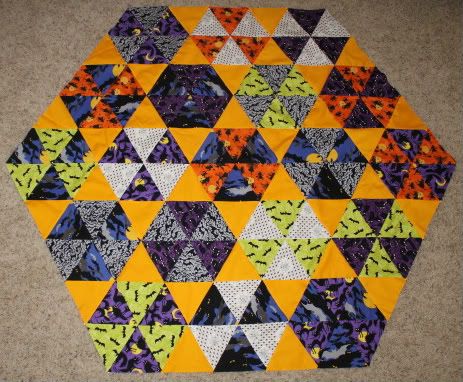 And I finished
Halloween Hexagons
. It's basted and ready to be quilted after I get the binding on the Tennessee Waltz. Really. I'm going to finish the TW before quilting this.
Untouched This Week:
Awaiting Quilting:
In Planning:
Cars Quilt (the Dude)
New Projects: 0
Completed Projects: 0
In Progress: 12