I got a massive pile of fabric this week, but I'm not counting it. My sister paid for it and it's all going back to her...as a finished quilt...eventually.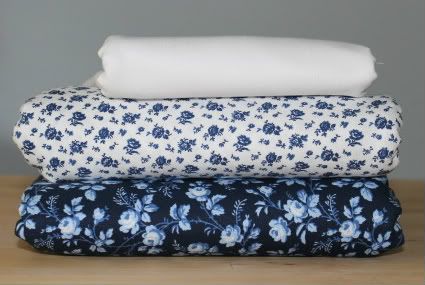 6.5 yards each of the Windham Wedgwood Delft, and 2.5 yards of Kona White, for a king size
Hunter's Star
. That would just make too big of a dent in my stash, so since it's not MY stash fabric, it's not counting. But it's awfully pretty to look at.
In my own fabrics, I had a mostly-stash finish this week.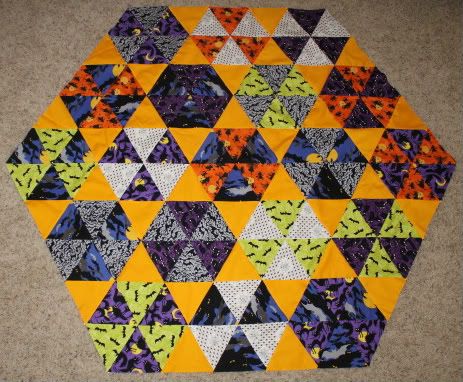 I used six fat quarters from stash, bought two more, and used up the rest of the
Steelers
gold. I already started piecing the back, and bought glow-in-the-dark thread to quilt it.
Used this Week: 2.5
Used Year to Date: 100.85
Added this Week: 1.0
Added Year to Date: 145.12
Net Used for 2011: (44.27) yards
Yay! I broke 100 yards used!