I'm a little surprised at how quickly this one went together, but I guess it's not a very complicated quilt.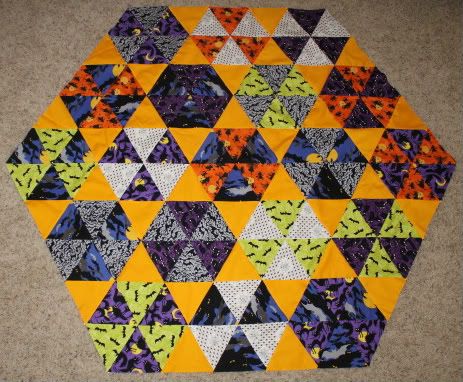 I used
Jaybird's hexagons
, block three, and her second layout. Mine are 6" unfinished, which comes to about 30.5" on each side and about 60" across the center.
I have some glow-in-the-dark fabric that I was going to use as the separating triangles, but they were dark and blended a little too much. My quilt teacher said maybe a gold like the moons would work...and I remembered I had leftover
Steelers
gold...so yay, used some scraps!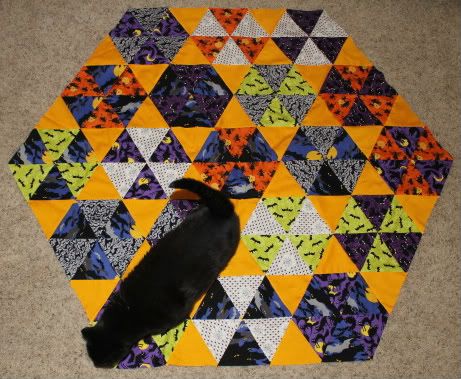 I ended up taking pictures inside because the wind would not cooperate. It's very gloomy and rainy today - probably why I decided to finish this instead of
Sunkissed Jewels
. Since we were inside, I tried to get Wedge to pose, but trying to get a cat on a quilt is as hard as trying to get a cat off a quilt.
The glow-in-the-dark fabric will be the back, and I have glow-in-the-dark thread that I'll use to quilt a giant spiderweb on it.