Ooh, report's going down today!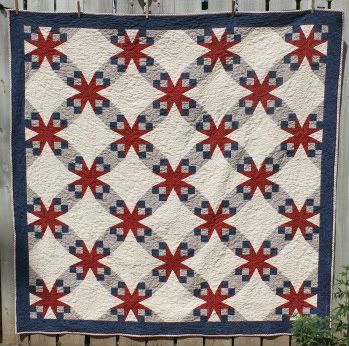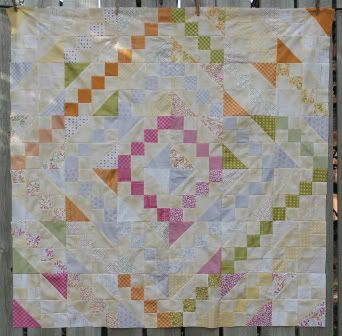 And then I finished sewing together the
Sunkissed Jewel Box
rows. It's 48" square and I don't think I'm going to put borders on it.
And in saving-my-stash-report-by-not-buying... I still haven't decided on a back for the
Halloween Hexagons
. I tried a minkee back, but the stitches totally disappeared, and I really want them to stand out. So there's black flannel, or Kona, or...has anyone ever used poly-satin? I think it would be too slippery, but it comes in 60" so I wouldn't have to piece it.
Used this Week: 8.93
Used Year to Date: 109.78
Added this Week: 0
Added Year to Date: 145.12
Net Used for 2011: (35.34) yards
Check out how everyone else is doing on
Patchwork Times
!