Finished two dresses and two nightgowns for an American Girl - like last week, one from stash, one purchased.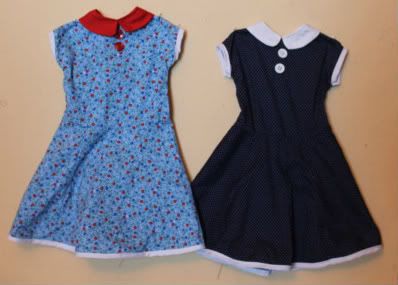 I used two patterns for the A-line dresses - Simplicity 3929 for the top and Simplicity 2458 for the bottom.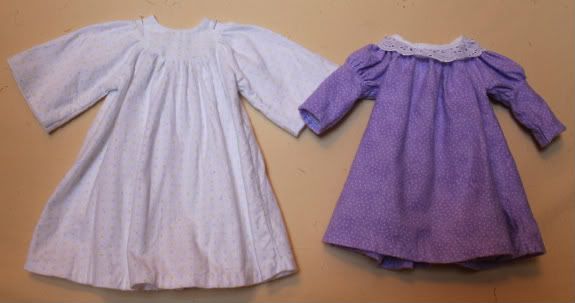 The white nightgown is McCall's 3627 and the purple is Simplicity 3929 with sleeves from some other pattern. I don't recommend the second pattern with flannel - it's perfect for a cotton dress, but a little too thick for the neck with flannel.
I finished quilting the Grinch, despite a small hiccup with the walking foot.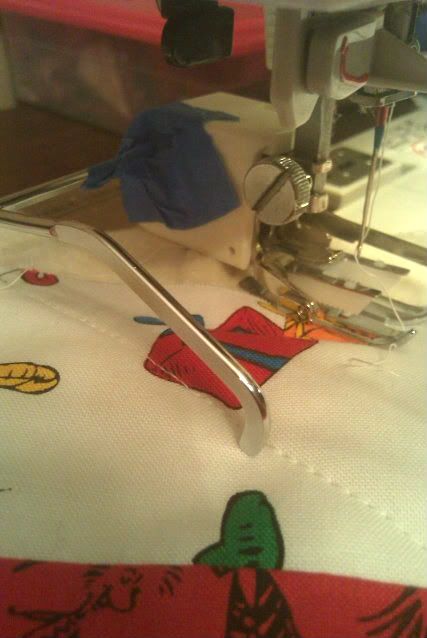 The guide snap-in broke. Thank goodness for painter's tape!
Rudolph is also quilted, but I don't count them out until the binding is on, so...next week! Which is Christmas - but other than the binding, I just have to whip together a ballet slipper bag, so I am way ahead of schedule.
I also
gave away two panels
for Sew Mama Sew's Giveaway Day. They're all packed up and ready to go in the mail tomorrow.
Used this Week: 2.33
Used Year to Date: 126.24
Added this Week: 0.5
Added Year to Date: 165.95
Net Used for 2011: (39.71) yards
Check out how everyone else is doing on
Patchwork Times
!