Still nothing! I'm being good and not starting anything until my Christmas sewing is done.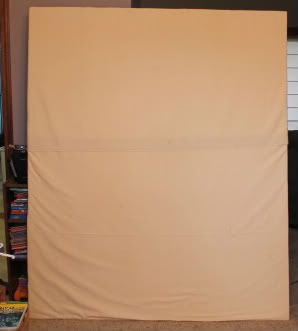 The design wall did make it out of the office to its new locale. It's directly across from the main windows, so it will have lots of natural light...assuming that the sun ever shines again this winter.
The bookshelf to the left will relocate to the Dude's bedroom. On the right, where the wall ends, is our treadmill. I always hated it in the main room because it's the first thing you see from the front door. Now you'll see a quilt! And since the wall is lightweight, I can easily scoot it over when I run.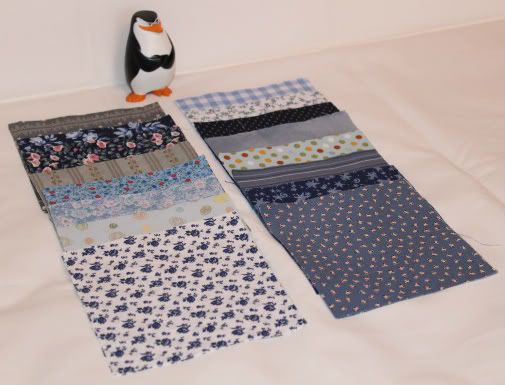 I am not following instructions - we are supposed to make 5-1/8" string blocks, cut in half.
Unlike red
, I don't have blue strings - in fact, I have a lot of large-ish blue pieces. Which is why I chose blue as my main color - I need that bin reduced so I can get the top on it!
So I cut 5.25" squares, assuming that I'll be able to trim up the blocks once they're matched to whatever. Hopefully.
I also didn't cut them in half yet - I don't want the bias edges loose in the box, so I'll cut them when they become blocks.