The Dude and I had a fun spring break, filled with cleaning and organizing. No, I swear - he had fun! He made a creeper with his closet organizers...very easy to make him happy.
I snuck in a little sewing - I scheduled what will probably be my last toddler-free quilting session for Thursday, so I did a quick inventory on what I could get done.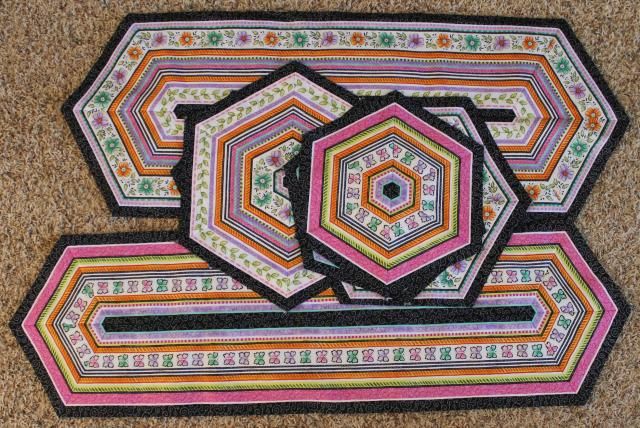 Answer: table runners. And more table runners. Mostly because the backing is all the same size, so I can sew the ends together and just keep quilting on down. Then I don't have to worrying about loading the longarm again.
And that will give me plenty to bind for a while!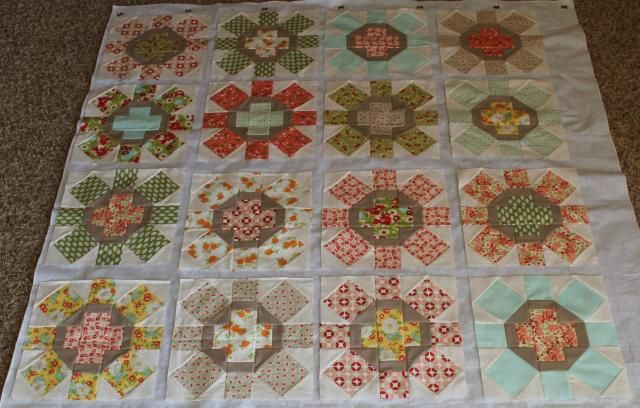 I also pieced all the square-in-square blocks, so now I just get to put together
Spin Cycle
blocks at my leisure. Nine more to go!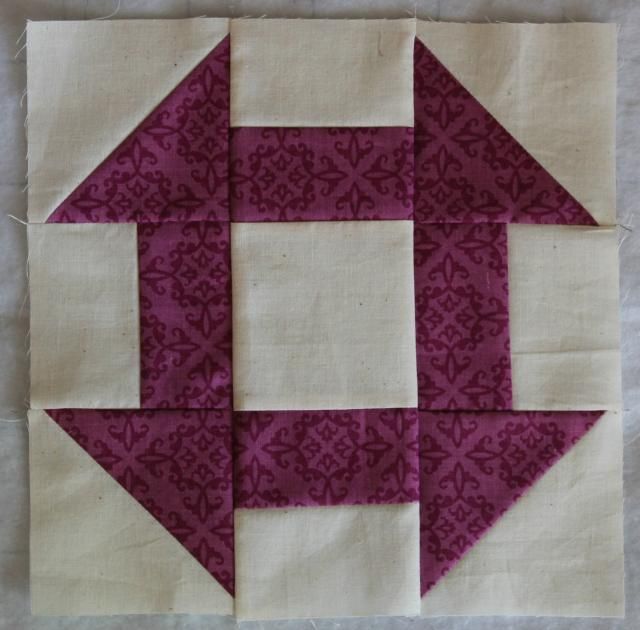 And
my weekly churn dash
. This is from a doll dress I made for my niece. Yeah. Slim pickings in the purple scraps for favorites! I actually do have a couple well-loved bits, but not enough for a churn dash. I may add them to the
RSC'13
.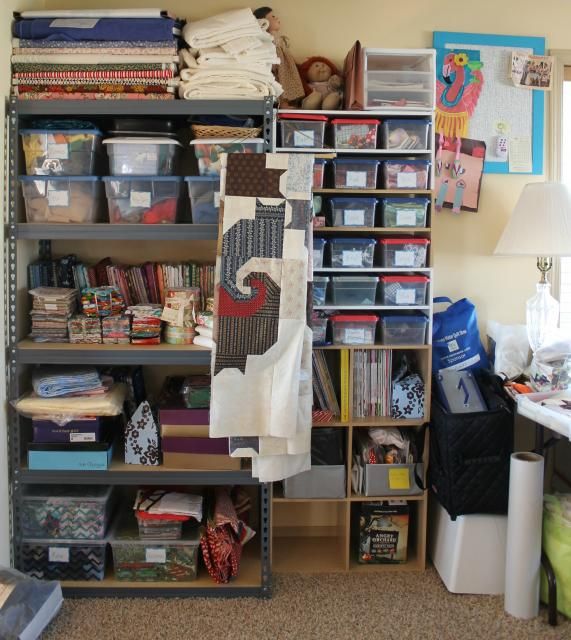 And the only new purchase from Spring Cleaning Week. Most of the shelving here went to the Dude's room, or became a fridge for the play kitchen. This nice big shelf can hold/organize almost everything that used to be crammed into random places, or on the floor.
And that's about it. This week, I need to fix the Dude's Cub Scout uniform - the Blue and Gold Banquet is coming up and he's still, according to his shirt, a member of the Oklahoma council. And of course, the first thing I'm quilting on Thursday is the Little Man's quilt.
But mostly, I'll be waiting on pins and needles for the final approval phone call.