Well, it was inevitable with 24+ hours in airplanes. I came down with a head cold of sorts and spent the last week sleeping it off and drinking tea. So not that much got done in the sewing room.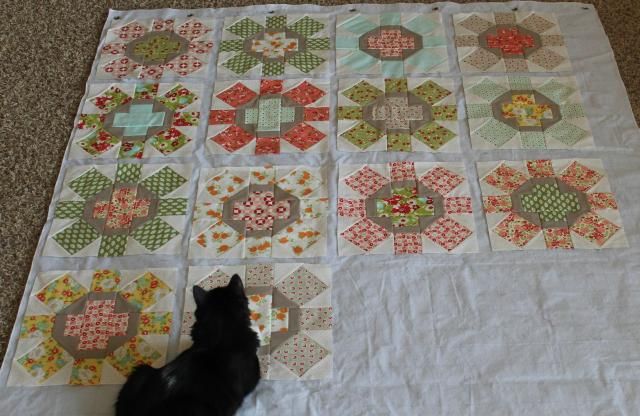 Spin Cycle - added one more block...of course, the one that Bad Kitty is sitting on.
At that block, I ran out of square-in-a-square pieces, so it was time to start chain piecing some more. Woohoo.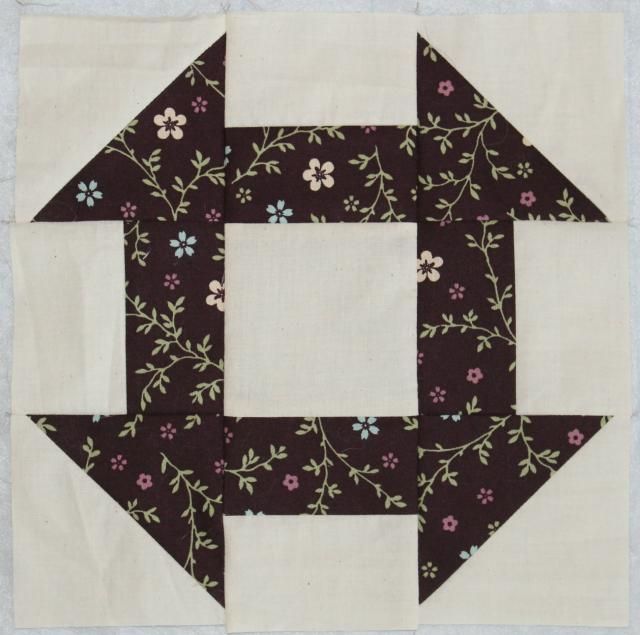 Weekly Churn Dash - this was from one of my very first projects, a purse that I put together totally wrong and never fixed. It's a good reminder of how far I've come!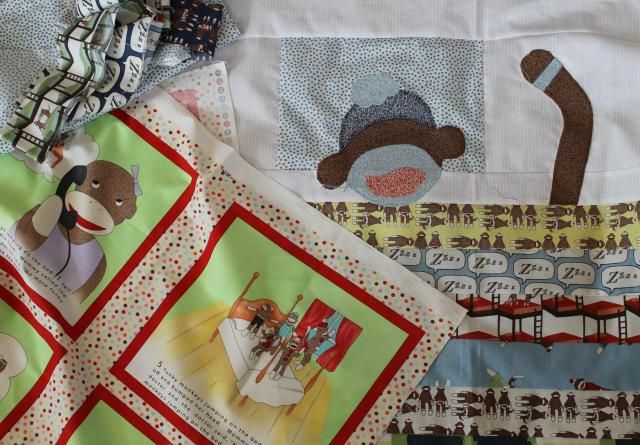 And I stitched down the applique on Goodnight Monkey, and started prepping the back. I'm using a panel and the leftover pieces from the front.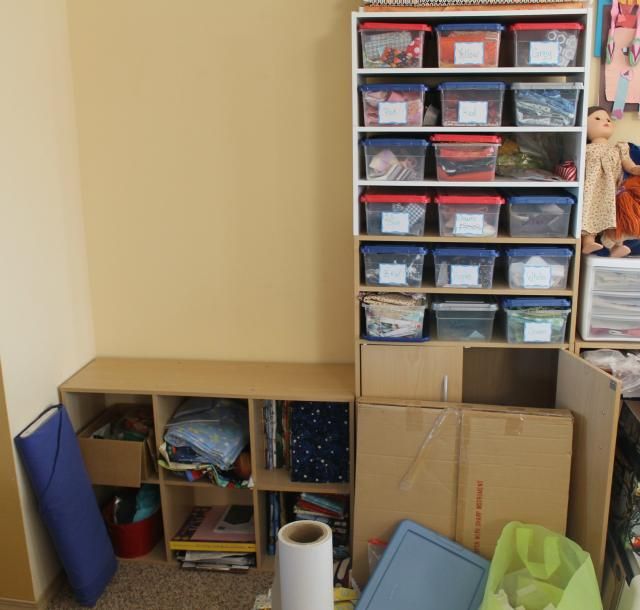 And, very exciting for the Dude - we're spending Spring Break cleaning and organizing closets, which includes swapping out some of my sewing room shelving. So far, his room is looking a lot better...and the rest of the house is looking a lot worse.