I got a little tired of not having a finish, so I...went ahead and finished something. Genius, I tell you.
I pieced this table runner mumblety-something years ago. Right before Christmas, I pulled out all the various table runners and pillows and other little things I've been avoiding quilting for no good reason, slapped them all on a big piece of muslin, and quilted away.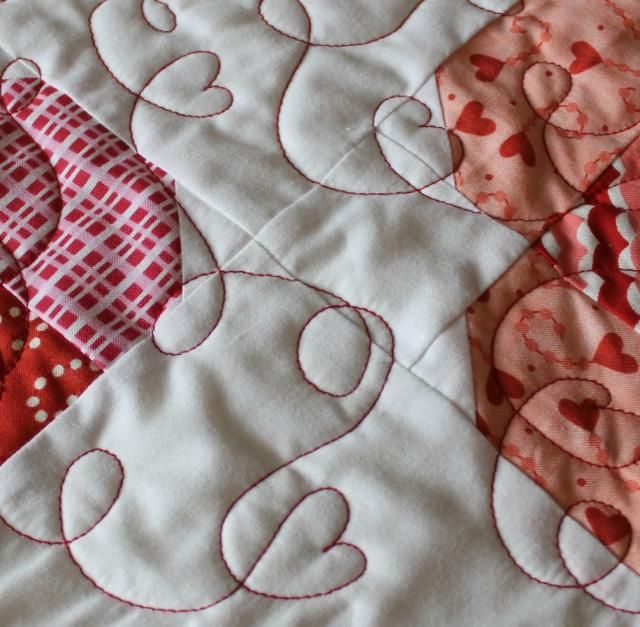 Quilted with loops and butts hearts.
FINALLY, this week, I cut them apart and set about binding.
I used this tutorial on single fold binding, although I cut my binding to 1.5", which is a more useful size for scraps.
I used this tutorial on binding the non-90º angles. It came out...well, it looks good from the front. Not quite on the back. But it's a table runner, so...
Yes, she is a demon spawn who is after her pound of flesh. OW. She's lucky she's cute.
scraps and white Kona
I'm not sure what pattern I used, since it was mumblety-something years ago, but this one is pretty close.