Very little progress on my Fifteen Minute Challenge, especially. I moved the blocks around a couple times, and that's about it. Saturday-Monday I didn't even sew, since I was in Texas. My husband and I talked a lot about future plans on the car ride, including my sewing, so does that count?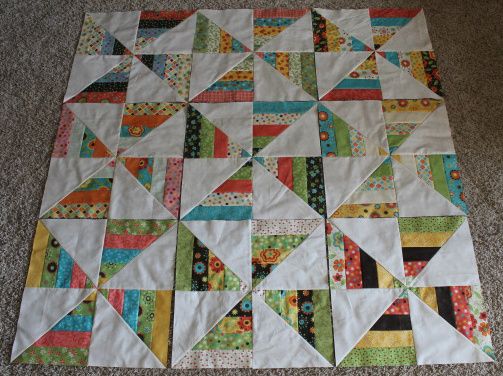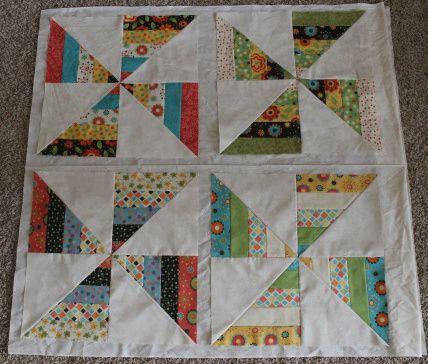 A friend asked to see it with and without sashing. Any one have opinions?
Hunter's Star
, round two - 78/90 dark half-blocks - and 50/90 blocks -one more strip of the dark blues and I'm done! With, you know, the initial piecing.