My other Christmas Quilt. :)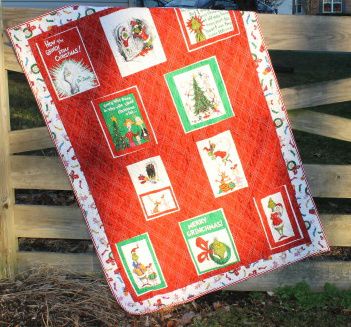 This was my niece's Christmas present, using the panel from the Grinch collection. Which, like
Rudolph
, was not printed straight or easily trim-able. I managed to get the blocks to an even 11.75" tall unfinished, and did some fancy math to lay them out.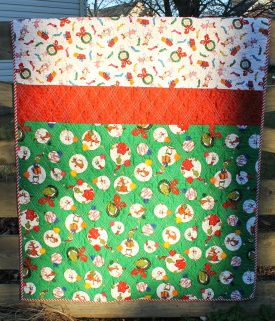 I used almost every little bit in the sashings, borders and backing. To the point that my quilt teacher would have yelled at me, had she known how close the top and backing were in size.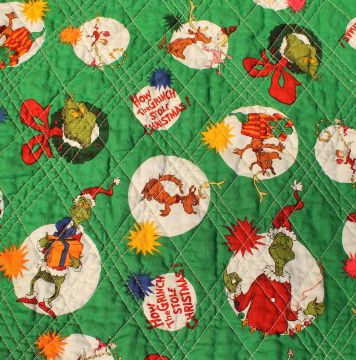 I love the quilting - single crosshatch diamonds, with every other line then tripled. I'm glad I had enough time to go back and add the extra lines, even though I had some trouble with the quilting.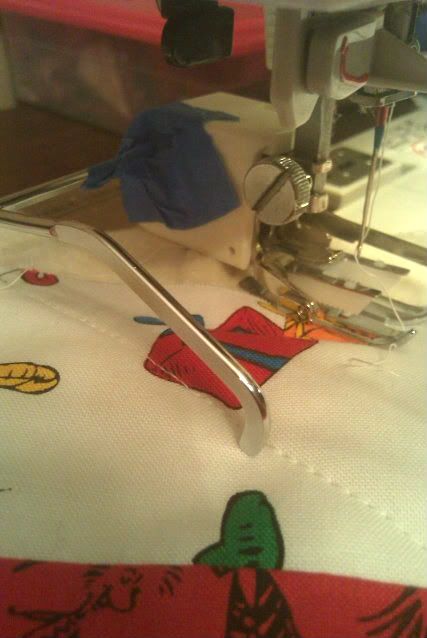 First, the snap-in spot for my walking foot broke, so I had to tape it together.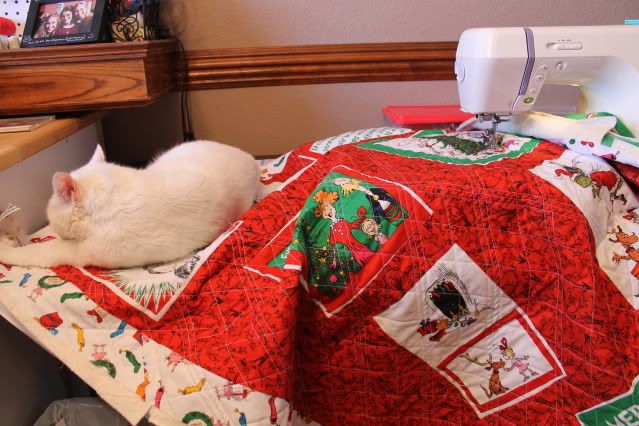 Then, well, that problem on the left kept happening.
The binding is the same candy cane stripe as Rudolph. I wish I had more!
Finished size: 50x60"
{maybe...I'll update after I have my sister measure!}