This was a spur of the moment project - I gave a presentation on quilts last Friday and decided on Wednesday to make something in wall hanging/table runner size.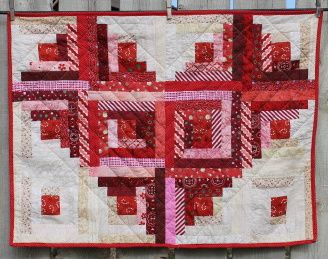 Oh.My.Goodness. I'm now addicted to log cabins. I just let loose and cut anything from neutral or pink/red scraps. I'm very much a matchy-matchy (anal) person, so letting clashing fabrics in was a bit terrifying.
For a while, I couldn't "see" the heart at all - I posted a picture on Facebook and it wasn't until I looked at it on the computer instead of the wall that it looked right.
Now I want to go buy a huge pile of fabric so I can make it EVEN SCRAPPIER.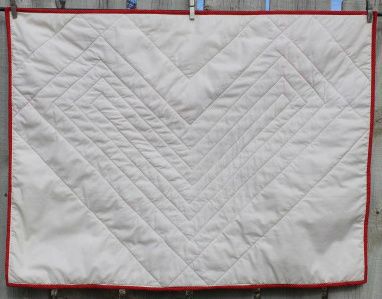 I'm not thrilled with the quilting - some swirly free-motion would have been better. But I can't do free-motion, and
Paula
was busy with the OKC quilt show, so this is what it got.
My blocks are 8.5" unfinished, with 2.5" centers and 1.5" logs. I put the same red in the center of each cabin, even the all-neutral blocks, because it's cute heart fabric.
It finishes at 24x32" and is backed in muslin.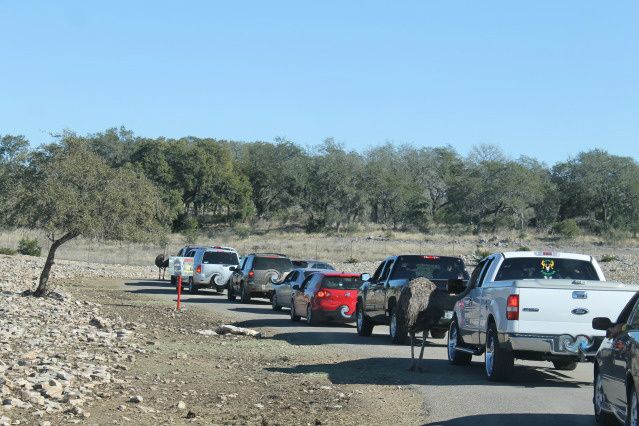 Sticking its head inside the white truck. It managed to get two bags of food out of the cars in front of us. We rolled up the windows.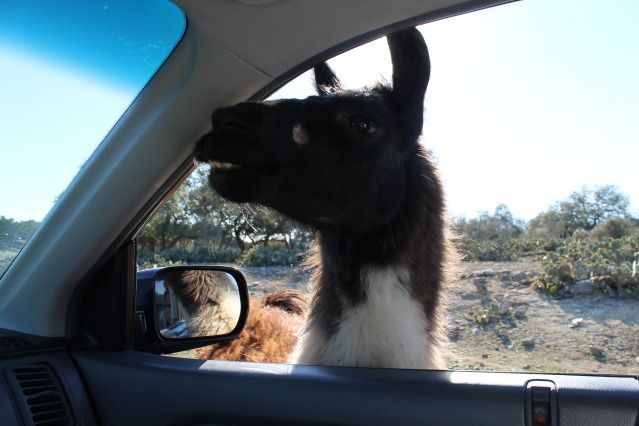 Up close and way too personal with a llama.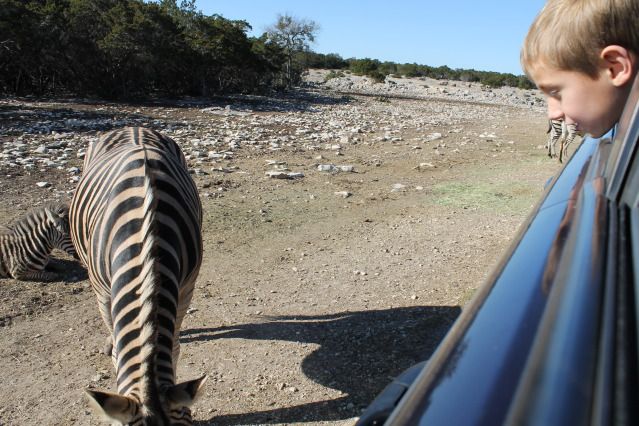 Feeding zebras.