I like this quilt, but man, does it involve a lot of trimming. Strip piece the star point, trim; strip piece the other star point, trim; square that piece, add the triangle, add the other (trimmed) side, trim...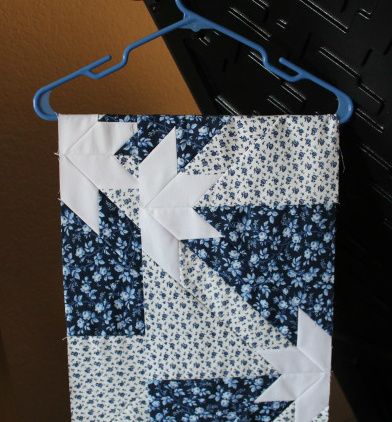 But hey - two rows! (And 72 blocks to trim.)
For my
Fifteen Minute Challenge
, I'm still waiting on my mom to make a decision on sashing for
Frolicking Pinwheels
, so
Sew Starry
became my FMC this week.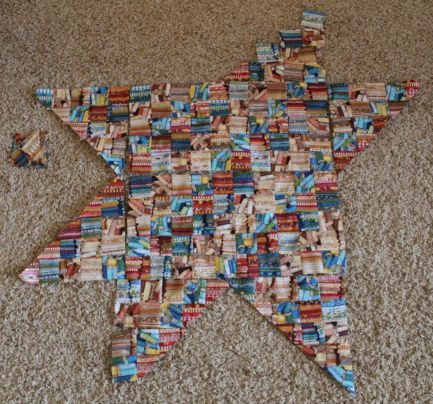 I pieced each section in fifteen minutes every day - two halves of the center on Wednesday and Thursday, star side pieces on Friday-Tuesday. I'm on track to finish the star pieces before the next set of instructions come out - yay for 15 minutes of daily dedicated work!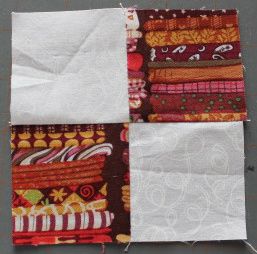 This website
was on the Quilting Gallery yesterday, so I started making a couple four-patches with the whites I'm using in
Skorca!
and the leftovers from
Sew Starry
.
Quilt-Alongs: