I was going to make a joke about how this is my design wall...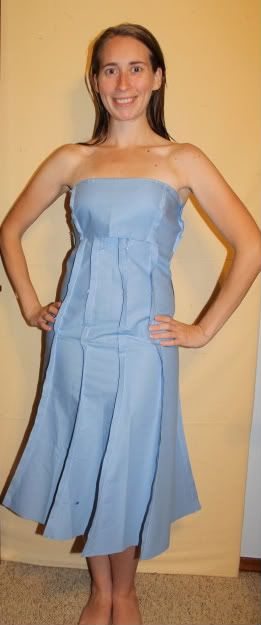 But then this happened...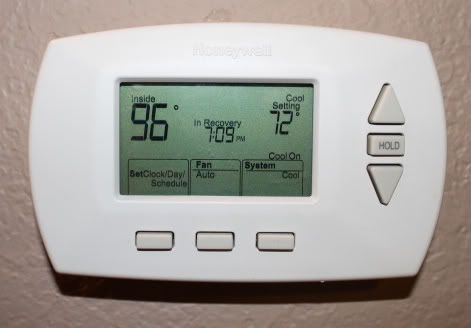 And now I'm too hot to be funny.
The actual design wall is Christmas Stars.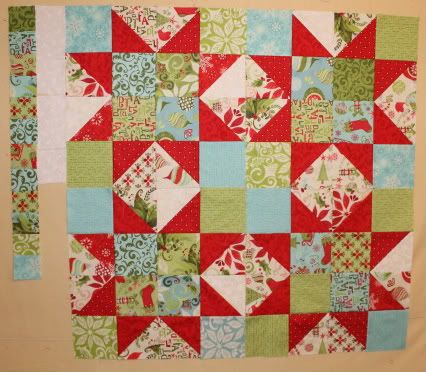 I was going to do a second block like
this one
, but now I'm thinking about just putting them together as they are. I like the middle star that I won't get by breaking up the blocks.
I can still use the strips of 2.5" blocks I've already made in a border. I'm going to get something else for the first border, though. The white up there has roses and isn't very Christmas-y.
However, there will be no sewing, of the dress or the stars, until the AC gets fixed!
The cats have the smartest plan - get as flat as you can on the tile floor.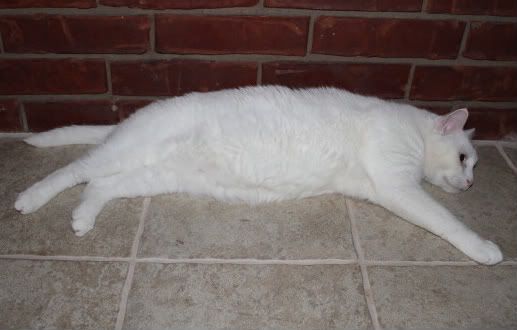 Preferably near a fan.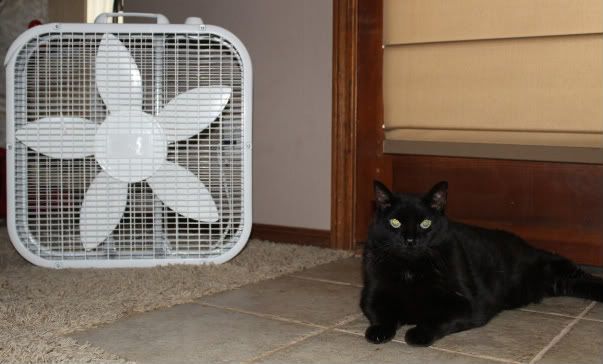 Check out more design walls at
Patchwork Times
!