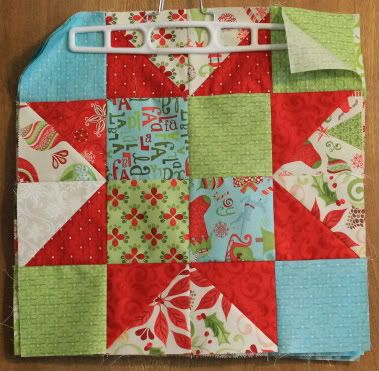 I finished the five stars for my Christmas Stars, and decided that instead of the setting of
the original quilt
, I was going to set them with the second block from
this quilt
. So I sewed the strip-sets and four-patches for that...just need to pick a solid.
I still have a ton of charms leftover, including all the skaters. I can't bear to cut them. I'm thinking about cutting the remaining charms into strips and doing a piano key border. Or maybe piecing them together for the back.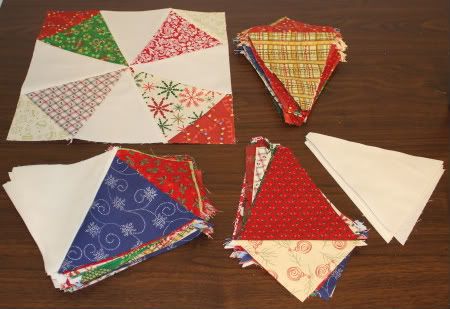 The kaleidoscope is coming along nicely. I'm piecing the wedges together - by next week it'll be finished blocks.
My next project is
a little table runner from Pieces From My Heart
. Yeah, it's been in my stash for a while. I bought it when we lived in Washington, saw that it had (gasp!) embroidery and shoved it on a shelf for a while. I need to count charms to see if I can make it at least one ornament longer.