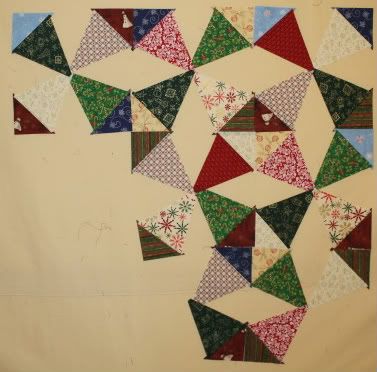 The Kaleidoscope quilt along is coming along well. I'm making one row less than
Elizabeth's design
, because
I'm tired of cutting
I like square quilts. I picked up Kona Bone for the solid.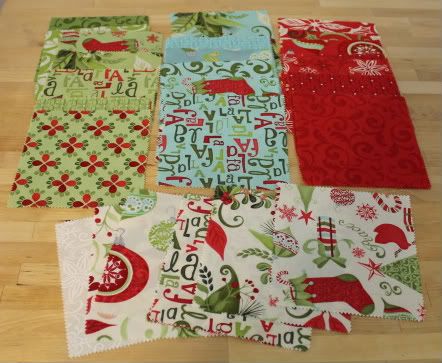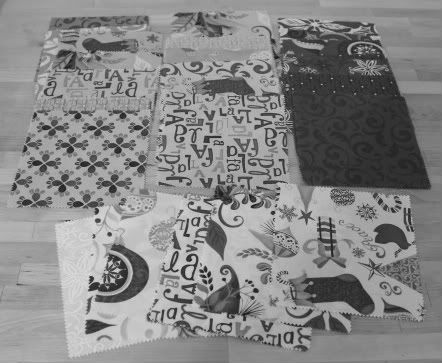 I thought there would be more dark fabrics to make the stars stand out, but there's not much value difference in the blues and greens, as the B&W photo shows. I'm going to do the star points in the red/cream and the centers in the blue/green, so hopefully it will still work.
Moda Bake Shop
is also doing Christmas in July - check out past and present ideas!