And another bites the dust!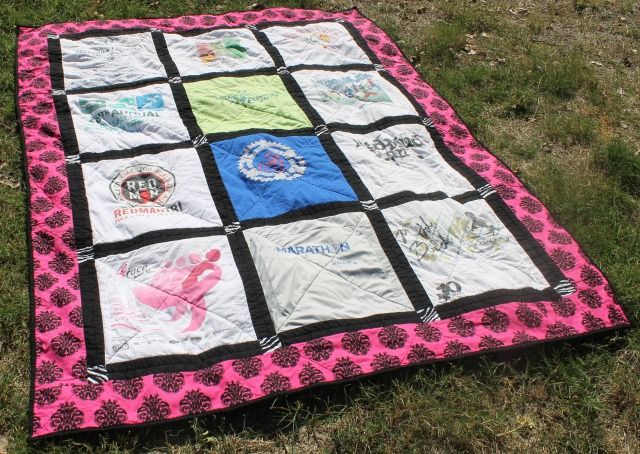 This one went together very easily, despite the involvement of a tech shirt.
I bought a piece of plastic, cut to 15.5", from a local store. For $10! About half the price of a real ruler. I marked the diagonals, and sliced away.
About 3/4ths of the blocks are whole, and the rest are pieced to include backs and sleeves.
Quilted in invisible thread, through the sashing and on the diagonal.
{I feel like I'm missing some zebra trend}
The backing is black minky