Finally finished...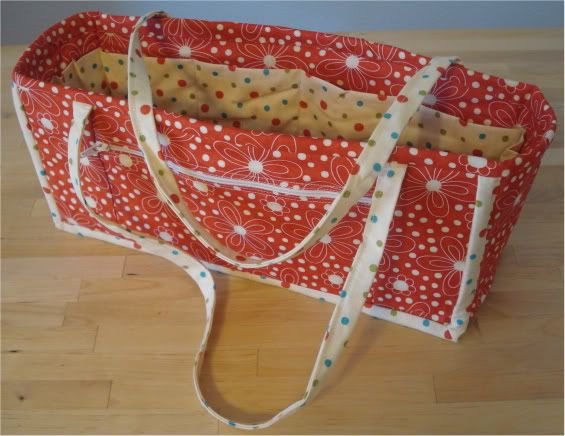 ...even though I've been using it for two months.
Made it in December in a class at my LQS, and obviously hand-stitching the binding wasn't a priority.
It lives by the sewing machine and gets loaded with my hand stitching and/or seam ripping, so I can quickly grab it before a car ride.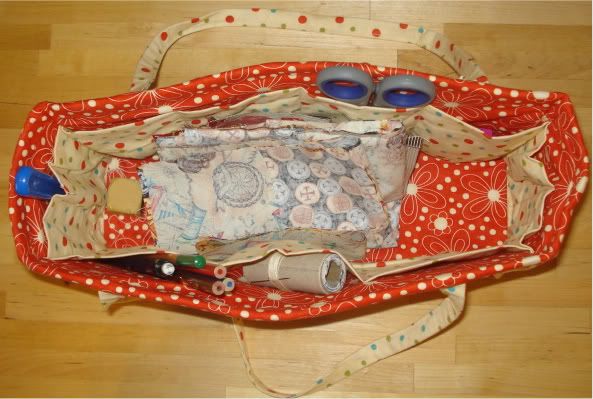 Okay, it's mostly seam ripping...
Pattern is
Atkinson Designs Pockets to Go
. Instructions were clear and everything went together easily...except for the Timtex. Man, that was hard to work with by the time I reached the binding. My corners have, um, a lot of stitching showing.
Fabric is Lollipop by Sandy Gervais.