Just in time to be shipped off with my friend. :( The joys of military life.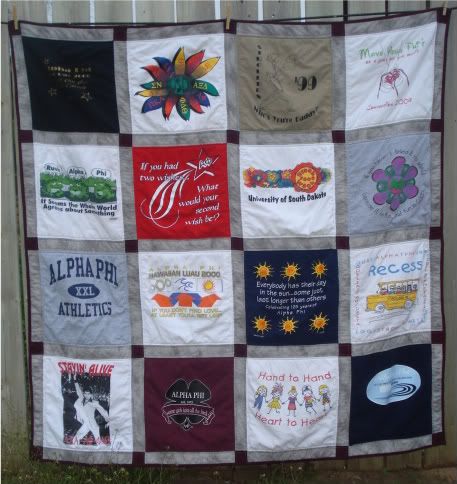 I can see why quilters don't like t-shirt quilts. This thing was darn near impossible to quilt, and ended up with a lot more puckers than I'd like. But in the end, it looks pretty nice and it's big and cuddly - about 66x66.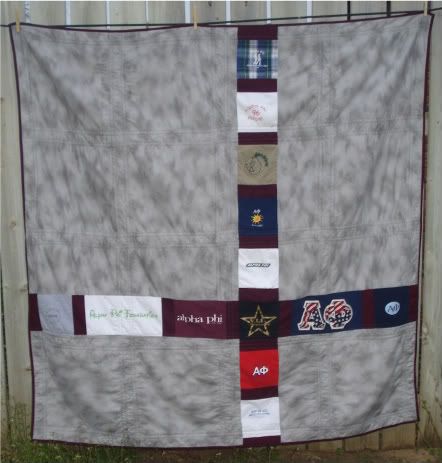 I was able to put together the back exactly how I wanted it, with no piecing of the gray. The biggest piece was 37x43 - cutting it really close - but it worked!
It's not as wobbly as it looks in the pictures. It's just very heavy for my usual photo set up!