A while back, I won a giveaway at
A Quilter's Table
- in addition to some lovely solids, I got a gift certificate to
Pink Chalk Fabrics
. I browsed, deliberated, and browsed some more before realizing Pink Chalk carries Aneela Hooey.
And oh boy, did I want some Walk In The Woods.
I stalked the What's New page. I almost clicked buy on some charm packs. I sent stalking emails when other sites starting getting yardage in. FINALLY, it was in. And my order was in within 90 minutes of it being up.
And then I stalked the mail lady.
Oh, lovely lovely fabric. Welcome home.

Also bought a yard of the background for my FQ Stars, so I can get back to those. Since it's almost over!
I also have a finished top - but not
Skorca
. Sad! I couldn't find the right blue for the borders locally, so I'm looking around after dropping my husband at the airport today.
The finished top is a t-shirt quilt for my husband's cousin. I did not pick the colors.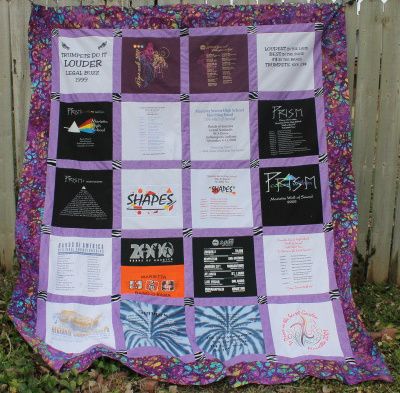 Zebra cornerstones were stash, light purple was purchased this week, purple borders came in last month.
Used this Week: 2.58
Used Year to Date: 23.32
Added this Week: 4.5
Added Year to Date: 67.5
Net Used for 2012:
(44.18)
yards
Check out more reports at
Patchwork Times
!