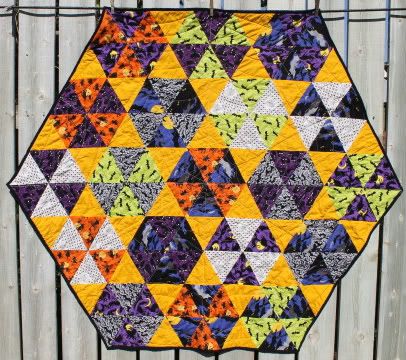 I'm very happy that I got it done before Halloween. The Dude snuggled under it after Trick-or-Treating in the town square last night.
I also worked on a different stash yesterday.
Before: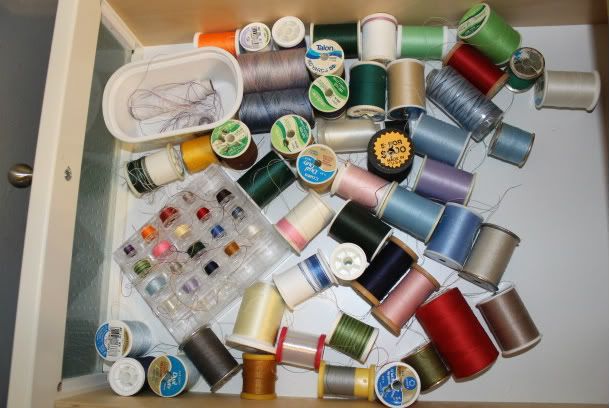 After: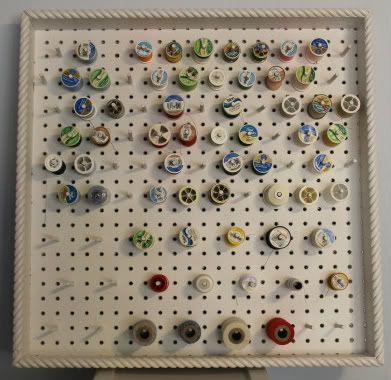 My awesome Dad built the case and my awesome son sorted the colors and loaded it up.
Used this Week: 3
Used Year to Date: 112.78
Added this Week: 0
Added Year to Date: 152.95
Net Used for 2011: (41.17) yards
Check out how everyone else is doing on
Patchwork Times
!