Two things on the wall today.
On the bottom is Dream On, which I might have worked on this week even though I swore I wasn't going to. I realized I need to donate something to my Officers Spouse Club's Silent Auction next month, so there you go - purpose.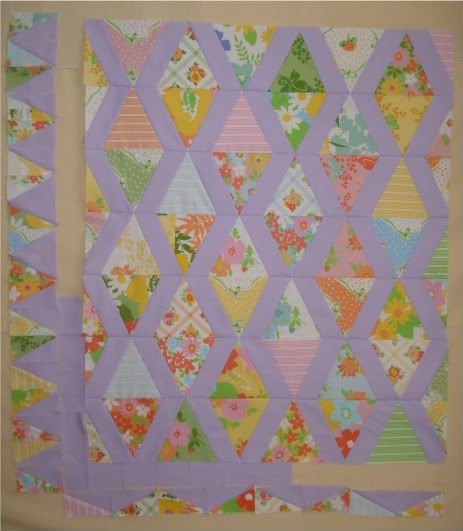 I really like the border triangles on the bottom, but the math indicates I'd be better off the way they are on the left side.
And this is the top...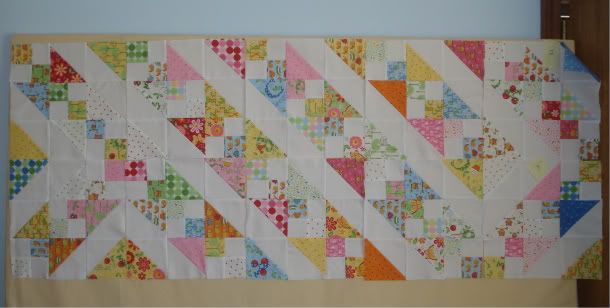 Yes, I'm finally finishing
the Charm Pack Quilt Along
! I decided to toss up two rows at a time for leaders and enders, instead of being tempted to start something else for that purpose.
Notice what's not there? That's right, I finished the sailboat quilt yesterday. Told you I was focusing!