I've mentioned these before - table runners made from a border print. I took the class back in March, and since then, I've been churning out...well, tops. My hand-stitching is glacierly slow, so the binding has taken a while.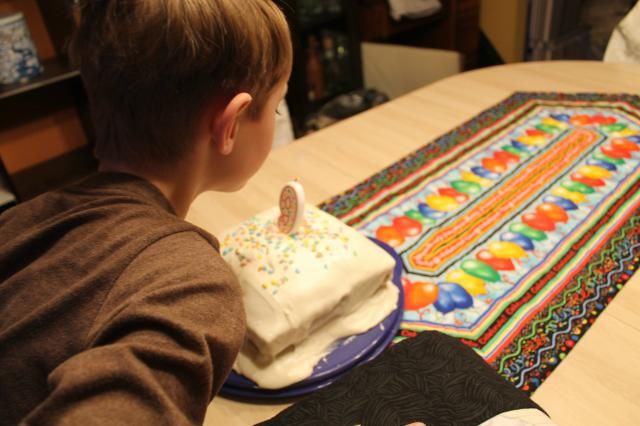 I finished the first "Celebrate!" one in March, just in time for a birthday.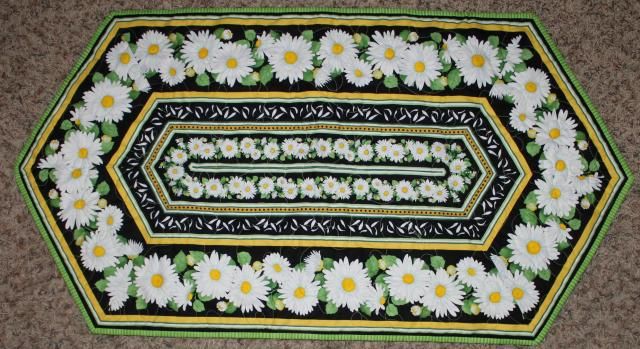 Bound a daisy one for my church's silent auction in April.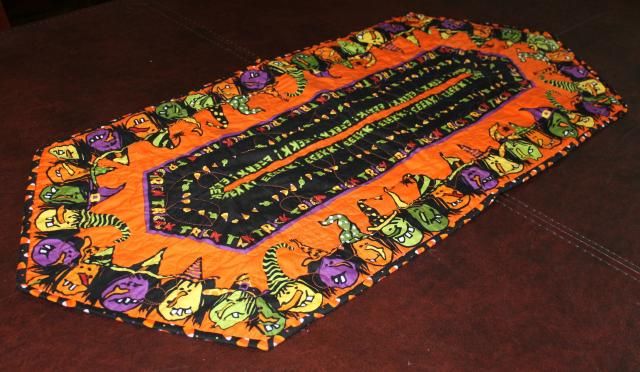 And finally, I finished the set that started it all - the witches border print that my mom bought...a long time ago.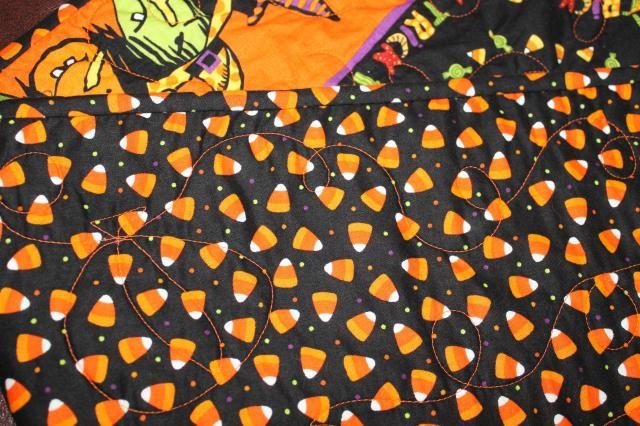 Quilted with the most adorable loops and pumpkins, if I do say so myself.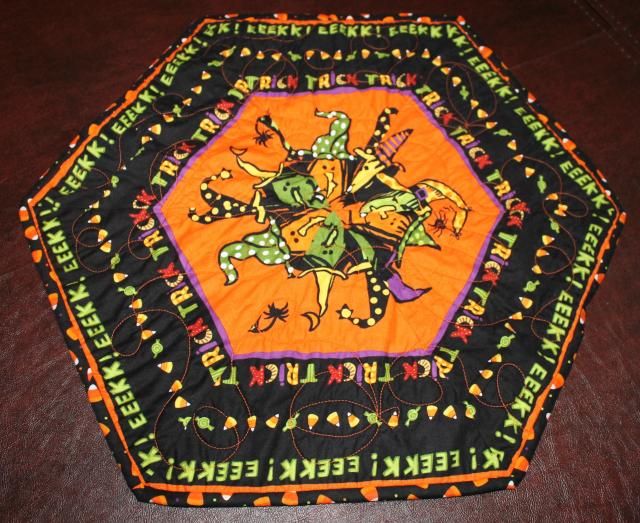 The leftover pieces work perfectly as a little center piece. Or a wall hanging. Or a giant mug rug or large candle mat. I really like the kaleidoscope effect of the witches' faces.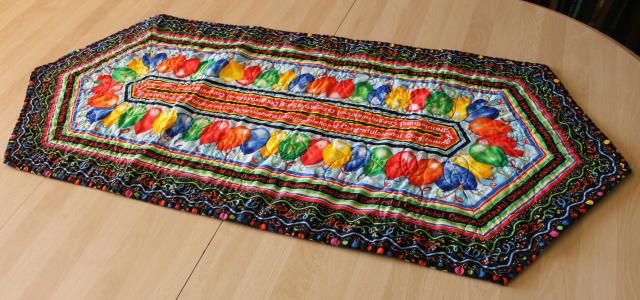 And then while I was at it, I finished up the second Celebrate one.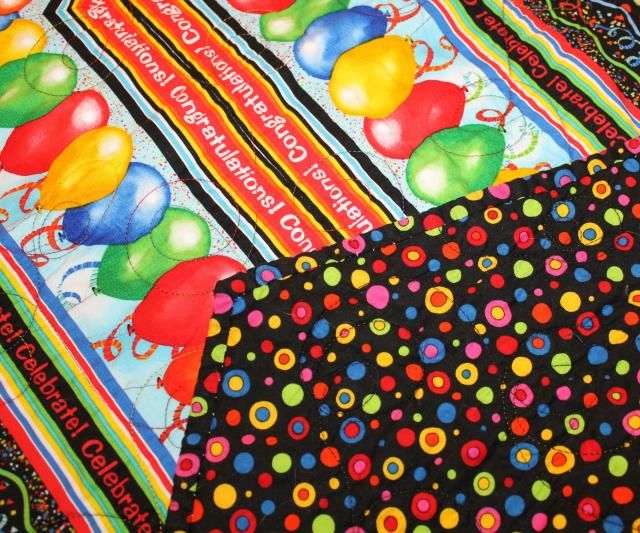 With a bright and cheery backing, and double loop quilting.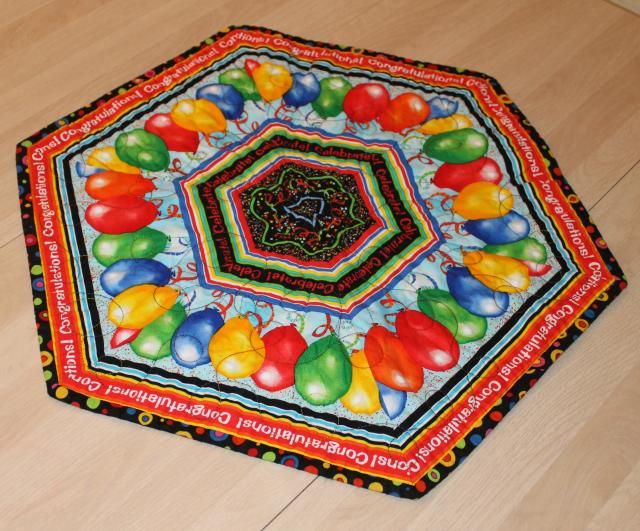 And the matching hexagon mini.
Size: long - approx. 20x40" depending on the print / small - approx. 20x20"
The witches all went to my mother, but the two Celebrate ones will be listed for sale on my Facebook page. And stay tuned - I have quite a few left to bind!