I need a vacation from my vacation from my vacation!
Last week was great, until I shared a water bottle with my two year old niece. You know, one of those germy creatures? Everyone but the Dude ended up with a nasty cold. I'm still recovering, but the vacation continues with DC this week!
We went to a botanical garden outside Charlotte - gorgeous! I have picture after picture of color inspiration.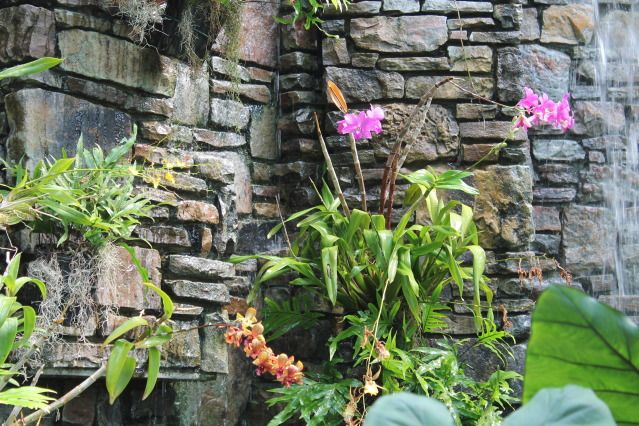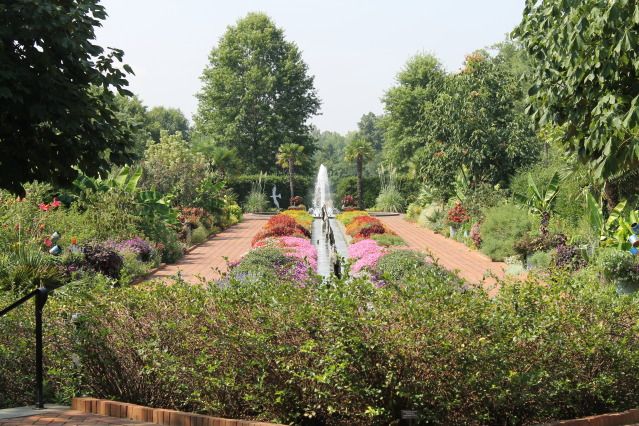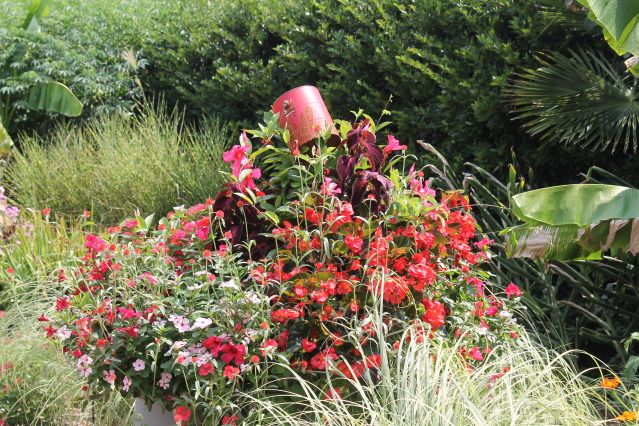 The kids, of course, were most fascinated by a frog.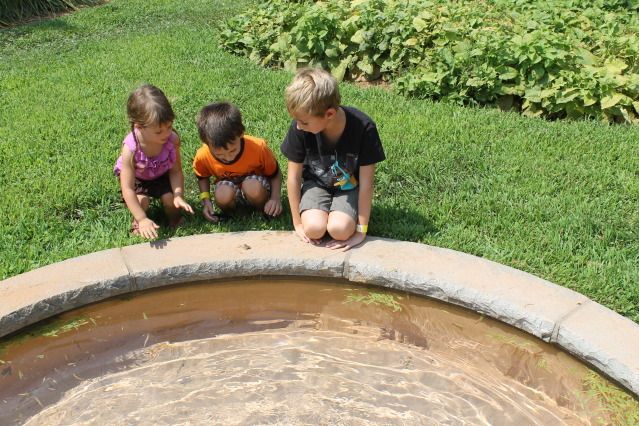 Still
Big Blue
's binding, but I'm on the last side! Which is good, because it needs to be done by Saturday...
In-Progress: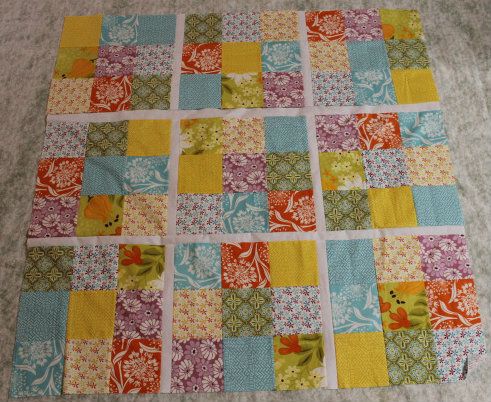 Central Park Sudoku
- okay, it still looks the same, but there's only one seam left on the inner sashing. Then outer, then border shopping!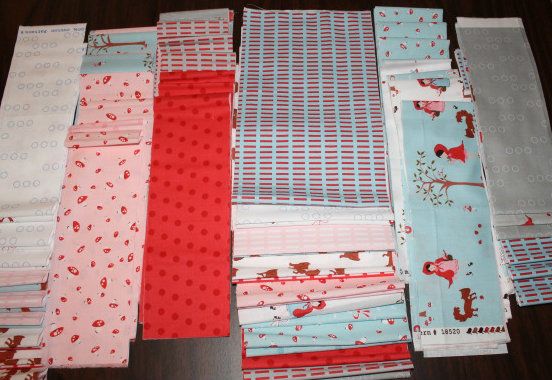 Not mine, but I cut my sister's "Walk in the Woods" fat quarters for a
Yellow Brick Road
. So I think I should get credit for it. I was kind of hoping for more scraps, but this darn pattern is very efficient in cutting. Maybe there will be some scraps in the sewing process...