Seriously, need a name for this one!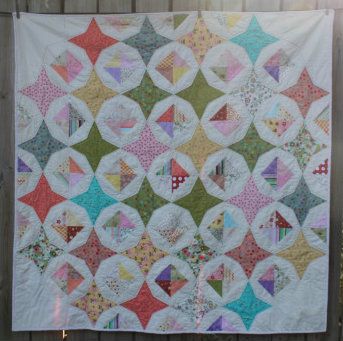 I started calling it the Triangle Circle Quilt...but while descriptive, that's boring. UBG reminds me of the BFG, at least. Which reminds me that I need to start reading Roald Dahl books to the Dude. He was vastly impressed with my Bunnicula books, so I think he'd like Dahl.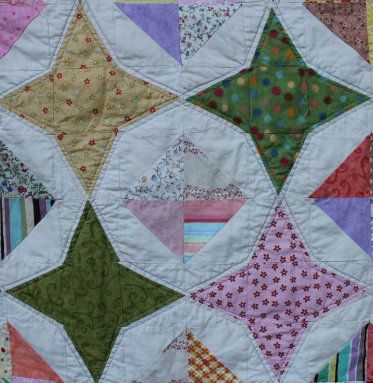 UBG is made from
Tri-Rec blocks
, with HSTs in the corners instead of plain blocks. While I'm sure there's a similar pattern out there, I didn't use one. I quilted the inner and outer outline of the Tri-Rec blocks with variegated pastel thread.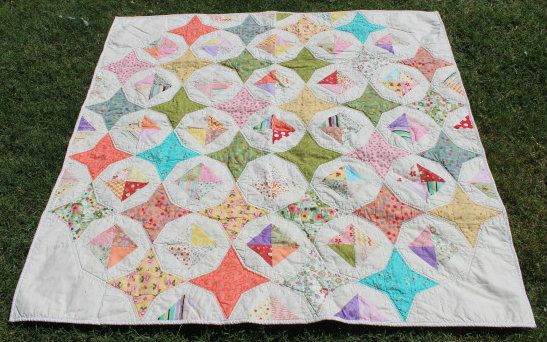 When I started laying it out, the green blocks "popped" a bit too much in random placement, so I circled them up in the middle.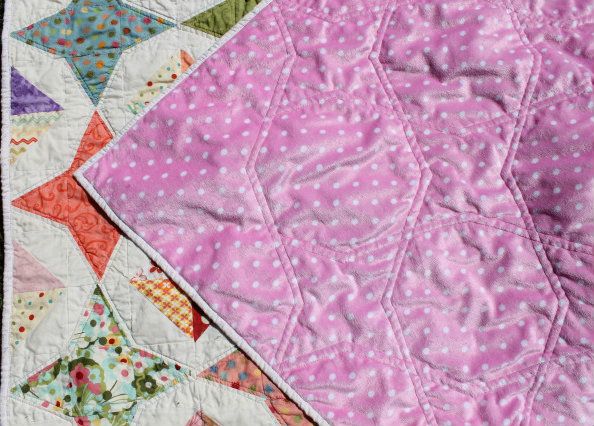 The backing is minky, and I love the way the quilting looks on it.
It measures 54" square, and I'm not even going to try to name all the fabrics in it. There's everything from vintage sheets to Walmart scraps.
And now I have to wait another couple of weeks to find out if I'm shipping UBG or
Airplane Dreams
!
Linked: