It's strep throat season! My son is a carrier, which means he always tests positive, but he's also very susceptible, which means he can get very sick while we're trying to decide if it's really strep. Which means Mommy spent a good part of the last two weeks pushing fluids and rest instead of sewing.
So, I finished these in mid-November, but we were down and out since then.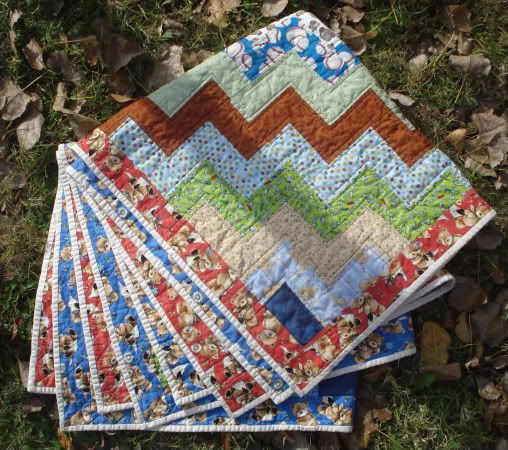 These are twin quilts for my cousins' twin boys born in August. I used a large variety of fabrics, some purchased for this quilt, but mostly leftovers from other projects.
There's monkeys from Monkey See, Monkey Quilt; several scraps from the Winnie the Pooh quilt my sister made my niece; blues from a table runner I made as a wedding gift; frogs from a baby hat my mother made the Dude; red bandanna from a skirt I made for myself...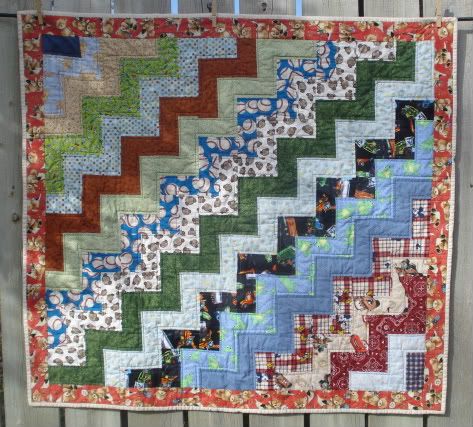 The backs and borders are both Popcorn Bear by Quilting Treasures, from a line that was discontinued a year ago but I managed to hunt down. Thank goodness for the Internet!
One was quilted in echoes off the zig-zags.
The other in chevrons.
They both measure 38x44.
Finished November 2010.